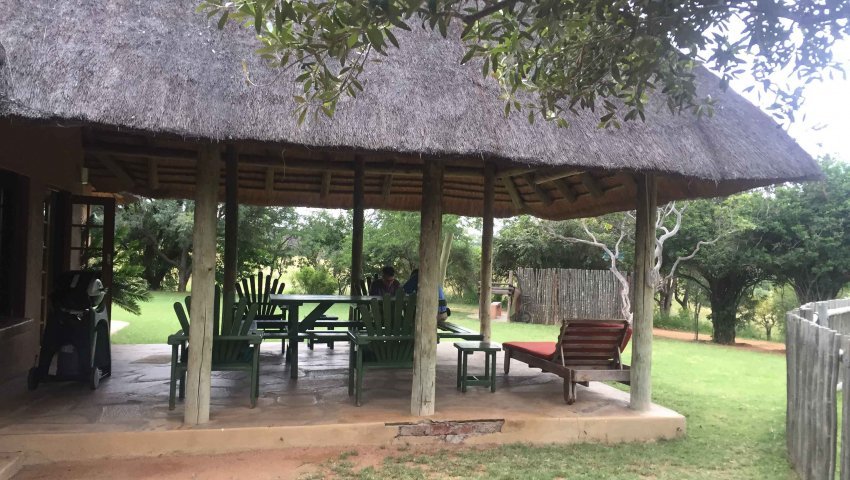 "Give him a farm in the Waterberg." That's how Paul Kruger dealt with fractious politicos back in the 1800s when the mountain range, once teeming with wild animals, had become a wasteland – home to draft dodgers, gun runners, ivory traders, and hooch brewers who set up Vaalwater, still the area's most significant town. Human greed and the muzzle-loader wiped out the once abundant elephant, giraffe, lion, leopard, hyena, rhino, buffalo and antelope.
"Stories were told of bold and lucky hunters killing 20 tuskers in one morning," wrote Eugene Marais in The Road to Waterberg, after settling here in 1907. Addicted to morphine, Marais wandered through the mountains and valleys researching animals, holding magic shows, and writing groundbreaking books, until late one afternoon in March 1936 when he shot himself under a tree.
Relations between the Setswana people and the Dutch-speaking settlers were often fraught. Where settlers had forced the locals off the land so they could farm it, black mambas suddenly infested the area. It was alleged a local nyanga had "doctored" a fertile female to breed with as many snakes as possible and black mambas still proliferate here.
Featuring southern Africa's only savannah biosphere reserve, prehistoric rock art, mountains and sprawling savannahs, the Waterberg's pristine environment has much to offer those seeking family time in the wilderness.
Shaped for thousands of years by cycles of fire, flood and drought, the biodiverse tapestry of the 15 000km² Waterberg terrain offers ancient mountains scything through the sourveld, bushman rock art and hominid fossils.
Thankfully, environmental rehabilitation and wildlife management is restoring the Waterberg to its former glory, one example being the Lindani private game farm, a 3 000ha wildlife sanctuary 30km north of Vaalwater, offering eight secluded lodges and an eight-bed tented camp for hire, all with pools and braai areas. Guests can self-cater or opt for homemade meals from the farm kitchen.
Being a party of six, including two children, we chose Skebenga Lodge, perfectly positioned for privacy and wilderness immersion. From our verandah, we saw a troupe of 30 baboons swinging from Stemfruit trees as a warthog, tail aloft, ran though the grass with three piglets in her wake.
During the day, we walked two of the four Green Flag hiking trails between seven and 11km, stopping to examine leopard and caracal spoor. Lindani is rich in birdlife (200 species) and home to herds of giraffe, buffalo, wildebees, zebra, impala, steenbok, waterbuck and kudu. We spotted several raptors including a brown snake eagle but never actually encountered any snakes.
There's also 50km of mountain biking track or a 100km circular ride on farm roads through the Waterberg. We picnicked alongside the Koperspruit where the boys rode mini rapids on tractor tubes while the adults quaffed G&Ts.
The UNESCO Waterberg Biosphere Reserve features rock formations formed over millions of years and a diverse array of fauna and flora. Guided game drives and visits to sites of interest can be arranged.