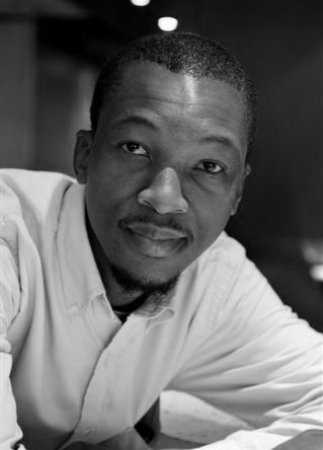 Cranes and construction are not rare sights in Nairobi. Fluttering flags of multinationals also claim their share of the skyline, underscoring Kenya's improving status as a gateway to Africa. Right now, Nairobi gives Johannesburg and Cape Town a run for their money while Cairo and Lagos lag from afar. Global blue chips with regional and continental hubs or head offices in Nairobi range from Coca-Cola, Nestlé and Pfizer to PwC, Visa and others. ICT heavyweights Bharti Airtel, Google, Huawei and IBM are also on the list. Global tech firms speak of an extensive talent pool in a nation which, unsurprisingly, has ploughed a fortune into a technopolis, or ICT mega hub.
President Uhuru Kenyatta said last year that Konza Techno City, also known as Silicon Savannah – with a nod to Silicon Valley in the USA – would provide 200 000 jobs when fully completed in 2030 and generate north of US$1bn per year. This is a big deal for a nation of 45 million whose GDP is a middling $70bn (a quarter of SA's). ICT accounts for 7% while agriculture claims 25%. The smart city, costing taxpayers a fat $15bn, is intended to propel Kenya into the top league of ICT centres, along the lines of South Korea – unsurprisingly a partner at Konza. Beyond boosting the tech sector, Silicon Savannah, a business city under construction, is likely to help attract incoming traffic in terms of new investments and skills across many fields, predicts Konza Technopolis board member Caroline Kariuki in a telephonic interview.
ICT projects buoy competitiveness
Also CEO of Green Pot Enterprises, a farming and energy outfit, Kariuki attributes the large number of global firms in Nairobi to the proximity to overseas trading capitals. Ten hours from most western European hubs and four to five hours from Johannesburg and Dubai, it's a "central location that makes us a gateway to many more economies in Africa," says Kariuki. Couple that with a sophisticated economy.
Aware that farming accounts for a big slice of GDP, government is diversifying Kenya's economy but without neglecting its farmers. To achieve this, it is promoting industries with "the highest capacity to create employment", found a study by accounting firm KPMG. Nairobi has identified the leather and textile sectors as priority areas for investment and is set to increase incentives for investors in its Special Economic Zones.
Government believes that Konza is the key spoke in a wheel intended to transform Kenya into a newly industrialising and middle-income economy by 2030. However, some industry players expect the digital city to flop. Their concerns include the paucity of top-end skills and the 60km drag from Nairobi city, a point they feel could discourage professionals from working there. "Is it far? It's all relative," Kariuki argues, noting a steady supply of ICT entrepreneurs in Kenya and new transport projects to cater for this community on what was hitherto a desolate patch of land. "Some people will choose to relocate, after all, Konza will be vibrant. We have done our homework and seen how well smart cities around the globe can work out."
By way of example, IBM's move back in 2012 to base its only research lab in Africa in the fledging technopolis seems both a nod to Konza and a smart way to gain first-mover advantage. To put the matter of skills at rest, IBM managed to recruit top brains from within and outside Kenya.
Interestingly, former Google country manager Joe Mucheru was appointed as ICT minister in 2015 in a move that industry players said would rejuvenate the national agenda, given his image as an energetic and dynamic leader. Critics note that government's ICT projects slowed during the former minister's shift.
How do South Africans fare?
Beyond ICT, South African companies with a footprint in this East African market number a lowly 60 and include JSE-listed outfits like City Lodge Hotels, Naspers, DStv, FirstRand and Woolworths. Not all have made it big there. Nairobi's KCA University academic Dr Brigitte Okonga-Wabuyabo attributes failure to factors such as the high price of doing business in Kenya. Part of the problem, she feels, is ignorance by some SA giants who treat different markets in Africa as homogenous, when in fact dynamics and profiles vary markedly. Johncom, now Tiso Blackstar, took too long to learn. Nando's also left Kenya suddenly. SABMiller, a multinational with roots in SA, went in and out and back in again years later after revising its game plan.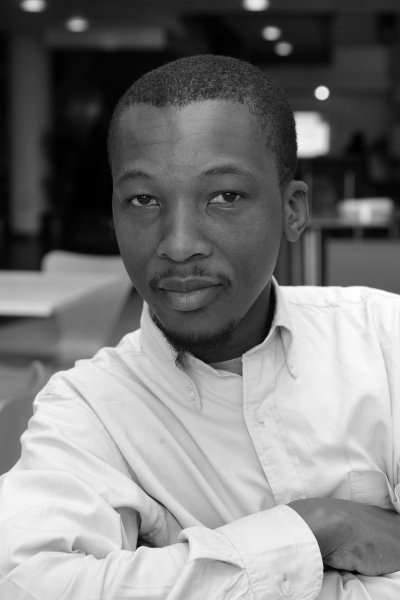 While describing the poor record as "a mystery", Kariuki says blue chips from the south should always bear in mind that the way of doing business in Kenya is anything but a copy of how things work in SA. For their part, corporations from the south quietly cite a thin middle class, pegged at barely 10% by the Economist Intelligence Unit and contrasted with 42% below the poverty line.
Whatever the true picture, Shoprite – with a presence in 15 countries and 2 300 outlets (80% of which are on home turf) – is fishing in this pond. Shoprite Checkers Director Gerhard Fritz told Bloomberg in November that Shoprite was keen to occupy space left vacant by Nakumatt which is to wed Tuskys, a fellow Kenyan retailer. Given its failure to win market share in Tanzania, prompting its retreat after an underwhelming decade (it left Egypt within five years), Shoprite would do well to rope in locals as partners – the path that Woolworths and City Lodge have taken. The supermarket giant can then build capacity onshore, replicating its own Angolan model, rather than importing exclusively from SA.
While describing the investment environment as uninspiring in the short term, Charles Omondi, an editor at Nation Media Group, reckons Shoprite's plan is well timed since two leading chains, Nakumatt and Uchumi, are "on their death beds". This weakness phase, he suggests, is a rare window for retailers "seeking to replace the fallen giants" but Omondi also cautions that Kenya has a savvy consumer base.
Shoprite has another thing going for it: a business-friendly government. Strangely, this attitude co-exists with Kenya's repeated poor score in the Global Competitiveness Index and even Trace International's newish business bribery matrix, among other perception-based ratings. Graft is rife in Kenya because chances of being punished are minimal, University of Nairobi's Dr Patrick Asingo told the media in December. Despite this embarrassing background, business activity has thrived, though on low notes now, amid sometimes violent tensions which pockmark the political landscape.
Poor economic prospects and 'illegitimacy' stalk Kenyatta rule
A case in point is the protracted election season that cost dozens of lives last year. City Lodge, which ventured here in 2012, took pain from an economy "negatively impacted in the last quarter of the year [to end-June] in the lead-up to the Kenyan election". On the other hand, the Raila Odinga-led opposition argued that the ballot was flawed and took the matter to court which consequently annulled the August presidential polls, ordering a re-run in October. In the end, President Uhuru Kenyatta almost doubled his tally to a dizzying 98%, while the opposition boycotted the election in a scenario that rendered the re-run a one-horse race. A lousy 39% voter turnout in October (versus 80% in August), and ballot papers not being cast in some opposition strongholds gave credence to Odinga's claims of "sham" polls and an "illegitimate" regime. Mucheru, the ICT minister, was fingered for steering biased coverage.
Notwithstanding lingering questions about legitimacy, Kenyatta, notable for axing five ministers en masse for graft (a factor often cited for Kenya's squandered opportunities), has assembled a highly skilled and youthful team. Phyllis Kandie, an economist whose qualifications include an MBA, kept her portfolio which includes East African affairs. Another widely expected reappointment was that of old hand Najib Balala, who studied business administration in Toronto, to tourism. Although employing one in nine people – creating a total of 1.1 million direct and indirect jobs – and adding $7bn to the GDP, the Kenyan tourism sector lags behind global trends, according to data from the World Travel and Tourism Council.
That's not the only point of weakness. While economic growth is likely to remain above 5% per annum, other factors look poor. Inflation is set to soar from the circa 7% pre-elections. Researchers forecast a fall in the stock market. The shilling has depreciated to long-term lows against key currencies, including the rand – notable since SA is Kenya's fourth-largest importer. The East Africans source an annual R8.3bn in goods from this side of the Limpopo. Credit rating agencies hint at a downgrade amid persistent large deficits on the back of high borrowing costs that only widen government indebtedness.
Finance Minister Henry Rotich, an economist too, has his work cut out for him as he begins his second term. Standard Media isn't convinced he is suitable for the job, once accusing him of running treasury "like a fish market kiosk". Omondi is ambivalent. Rotich is "level-headed" and "a man of good intentions" but beholden to the executive, argues the Nation Media journalist. "He seems to commendably concentrate on his [role but] cannot come clean on sensitive issues like Kenya's national debt ratio, about which all the serious credit rating agencies, civil society and independent thinkers seem to be worried."
Regional integration underpins growth
On the upside, the country's membership of the East African Community (EAC), Africa's most integrated regional bloc, benefits it in ways that include free trade and movement in six member states that bristle with a total population of 180 million, stretching from Tanzania to South Sudan (a new member). This population size would flirt with 200 million should Somalia be admitted. The community has a common electronic passport, offers tourists a regional visa – a fillip for the under-exploited tourism industry – and is due to launch a single currency in 2023 after years of work behind the scenes.
John de Villiers, an expert on African economies, ascribes the community's integration success to political will: "[This] is certainly a lesson that other African sub-regional organisations can draw on," he told African Leader. Kenya, whose GDP per capita is a modest $1 600, is the largest economy in this bloc of six nations, but does not play big, observes De Villiers, juxtaposing that powerhouse's behaviour with South Africa and Nigeria, a pair he accuses of dominating their respective regional communities.
Even so, warns Omondi, referring to questions of illegitimacy shrouding the Kenyatta administration, there remains much to be sorted in relation to good governance, adding that neighbours – Burundi, Rwanda, South Sudan and Uganda – also fare shabbily in this context.
For her part, Kandie, in an article in Standard Media, noted exceptional levels of integration towards becoming "a political federation" and cited joint large and transformational cross-border infrastructure projects. "Key EAC achievements and successes include establishment of the Customs Union; the Common Market; convertibility of the currencies of the three original members (Kenya, Tanzania and Uganda); and capital markets development and cross-listing of stocks. There is free movement of stock."
This partly explains why EAC states, as the International Monetary Fund found, outpaced most African economies last year in terms of economic growth. Although the community's economic expansion has slimmed – to end 2015 at $5.2bn ($6bn) – Kenya, among regional peers, maintained an annual growth rate north of 5% to the global average of 2.4% and SA's sorry 0.3%. Informed by gains of free movement, our eastern neighbour will soon let citizens of countries in the region use identity cards rather than passports to buy property or do business in Kenya, and go on to ease visa rules for citizens of the rest of Africa.
"Nairobi gives Johannesburg and Cape Town a run for their money..."

"...it is promoting industries with 'the highest capacity to create employment'..."

"There is free movement of stock"