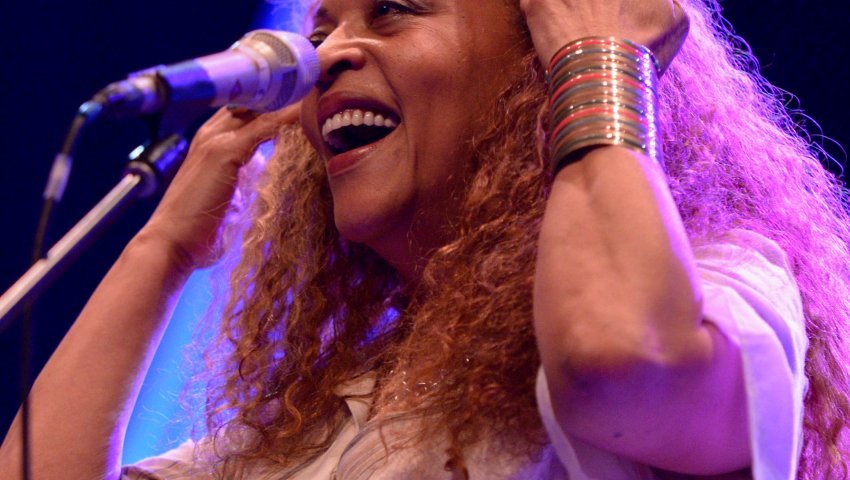 Appearing for the second time in South Africa, Wilson played to rapturous acclaim at the acoustically impressive Rosie's Stage at the Cape Town Jazz Festival. She had last appeared there in 2004, her performance preceding that of Miriam Makeba. In the 12 intervening years, the US musician's voice has lost none of its magic, and you also get the sense that she's at the height of her powers as an interpreter of jazz standards.
Since her last visit, jazz has lost some of its most outstanding vocalists, including Shirley Horn, Abbey Lincoln and of course Miriam Makeba. These were singers who represented deeply unique approaches to their craft, eschewing the formulaic for individual voicing - some would say even a little eccentricity. So those gathered at Rosies on the evening of Ms Wilson's performance sensed that she was carrying on her shoulders the legacy of the leading ladies of jazz.
They had good reason to believe this. Since breaking through in the 80's, Wilson's deep, gruff and bewildering voice has marked her as one of those singers who challenge how we hear jazz. She has never been one to limit herself to the narrow path of the genre. On each of her records, you hear the strains of the blues, of country music, the music of the South, a touch of rock, of the music of the church, and of electric music. It's all in there. She is no purist, but her voice purifies all that she touches. But like Billie Holiday, who drew from Bessie Smith and the outstanding Be Bop stars she played with, Wilson has continually drawn from those who have defined and refined the jazz tradition.
It is her ability to capture in movingly lyrical notes the drama of jazz that makes Cassandra Wilson one of the most important musicians of the last 30 years.
In 2015 it was the centenary of the birth of Billie Holiday, widely considered the most important female jazz singer. Wilson brought out an album to mark this milestone. On this album, Coming Forth By Day, Wilson didn't try to sound like Holiday. Instead she called in rock inclined musicians, and together with her own band, gave us one of the most significant interpretations of Holiday's music. Her performance in Cape Town was an extended gift from this special album. She was clearly in her element, alive to the love that the Cape Town audience had for her.
When she played Don't Explain, you could see just why Wilson is considered one of the most authentic interpreters of lyrics. She has this ability to get inside a song, and reveal both its humour and tragedy. On this one there is of course defiance, even contempt. But it is the irony that Wilson delivers with such devastating beauty that made each of us seated at Rosie's want to leap up with joy. Here was a master of the ballad teaching us, healing us, making us appreciate why jazz is the most important American contribution to culture. As she sang these words, the magic was palpable, and sitting as I was in the front row, I wanted to jump onto the stage and be engulfed by the magic.
Hush now, don't explain
Just say you'll remain
I'm glad you're back
Don't explain
Quiet, don't explain
What is there to gain
Skip that lipstick
Let me end by confessing that If Cassandra Wilson were a religion I would be its high priest.