It would be funny if it weren't so tragic.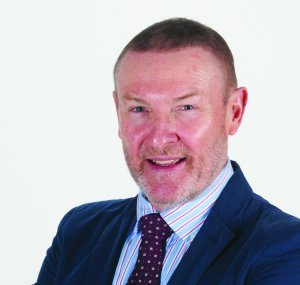 It was 1969 when British comics John Cleese and Michael Palin performed their immortal 'Dead Parrot' sketch in the first series of Monty Python's Flying Circus on BBC TV. Cleese plays the customer who has just bought a parrot, only to discover that it is dead. He tries to return it but the pet shop assistant, Michael Palin, is having none of it: "No, no, he's not dead, he's resting!"
I'm starting to feel that South Africa exists more and more inside some gigantic Monty Python skit, with multiple versions of the Michael Palin character telling us that there's really no problem with the mining sector or the broader economy or tourism visas or the vastly expensive nuclear programme or education or Eskom or the Post Office or anything else: "No, no, there's no crisis, they're just resting!"
It would be funny if it weren't so tragic.
Now you may disagree with me about the extent or degree of the problems, but the chorus of industry players, including economists both local and abroad, as well as foreign investors, have been singing a loud and very consistent song now for some while. South Africa, they tell us, is being badly led. Government is spending too much on wages and non-capital items and making critically bad decisions in areas like investment in nuclear power. In areas like healthcare, it's pushing ahead with the NHI, whilst knowing full well that our current education system cannot deliver the additional doctors needed to make NHI work.
Even if you choose to disagree with the host of experts who are critical of government performance in so many key areas, the current levels of the rand are the decisive pieces of evidence. At or near record lows against the dollar, euro and sterling, the country's share price, if we can use the currency as a proxy, has never been worse.
Why this should be is a matter for speculation; your conclusion is likely to be informed by your political views and background. Corruption, incompetence and the legacy of apartheid will certainly be cited in swift order and it is not the purpose of Acumen to draw a conclusion one way or another. However, it very much within our remit to ask how you and your businesses are dealing with these problems and preparing for what look like more tough days ahead. In other words, how you are facing this very considerable leadership challenge?
As you would expect from the Dean of one of the country's leading business schools, GIBS' Professor Nicola Kleyn has had extensive interactions recently with a number of very senior chief executives and others in similar positions, like Public Protector Thuli Madonsela. Kleyn shares her perceptions about how these leaders are approaching the obstacles.
One is Anglo American CEO Mark Cutifani, who spoke at a recent and heavily-reported GIBS Forum. We bring you his views - and yes, he does believe that we are facing a crisis - and we also speak to a number of experts about what needs to be done. Among them are Roelf Meyer and Michael Young, both of whom were intimately involved in the negotiations that brought democracy to South Africa in the late 80s and early 90s. Surely, we ask them, if we managed to negotiate our way out of that appalling, brutal mess, we could do the same again
On a very different note, we've invited former South African physicist Ashley Dove-Jay, now based in Oxford, to outline the likely consequences of a solar superstorm. These happen roughly every 150 years, so statistically, one could happen at almost any time. In short, the outcome would be terrifying, with power grids completely down and electronics, i.e. computer systems, cellular phone networks and broadcast systems, smashed beyond repair.
Dove-Jay makes one critically important point which should not be overlooked. The more reliant a country is on nuclear power, the greater the catastrophe should a solar superstorm strike. That's because the storm takes out the electricity needed for the controlled shutdown of a nuclear plant. No electricity = full nuclear meltdown.
If that were to happen, we'd all be dead parrots.