Our regular look at GIBS' events and guests
Dr Roze Phillips, GIBS' new director of the Value Creation unit, understands the power of listening. She's focused on amplifying impact and building relationships that last. She also appreciates the importance of a good cup of tea.
Phillips, the Absa Group's former group executive: people and culture, joined GIBS in March 2021 with a solid understanding of the GIBS brand, its culture and ethos. Having taught at GIBS and been invited to sit on numerous panel discussions, she had already come to appreciate the legends and tales which, after 20 years, peppered the GIBS story. One of the more famous anecdotes involved founding Dean, Professor Nick Binedell, and Professor Karl Hofmeyr, traversing Johannesburg to have 'cups of tea' with business leaders, to sell the MBA and their vision for the new business school. Those 'cups of tea' created the space for network building, listening, learning and creating shared value and sustainable impact across business, government and society.
When asked to describe her new role, Phillips said: "I think you can now say that we've formalised the process of having cups of tea."
The notion of value creation, which lies in generating something of tangible worth that has benefits for both the creator and the user, has become something of a buzzword in recent years. For Phillips, the definition is even more fundamental – it is about a value exchange between GIBS and the school's various clients, be they individuals, institutions, alumni, faculty, other universities or partners. It is about embarking on a long-term transformative learning partnership that changes over time to ensure a steady and constant exchange of value. Critically, it is a relationship that works both ways; and one that should also offer value to GIBS.
Co-creating value
"The concept of value takes us away from a short-term transactional arrangement to something that is more of a life-long partnership," she explains. "It's about co-creating value and amplifying impact."
This is achieved, says Phillips, by a mixture of listening and being responsive, coupled with knowing your own worth. "Sometimes you can be so client-centric about your clients' wants that you don't meet their needs," she explains. It is at this intersect where her new division will step in to keep things personal, to help clients navigate the depth and breadth of the burgeoning GIBS offering and to find the right fit to match their needs.
"Our clients have been telling us that their relationship with GIBS has become much more transactional, and that happens as a business gets bigger," she admits. The secret now, amidst the proliferation of executive education brands and learning channel options, is to place GIBS top of mind.
An open-door policy
The new Value Creation unit is, in effect, the sales engine of the business. It slots into GIBS' existing client relationship model by creating a more personalised contact point to facilitate an easier engagement process, gain a greater understanding of client needs and marry that with the wide-ranging GIBS value proposition, from corporate, to academic and social education.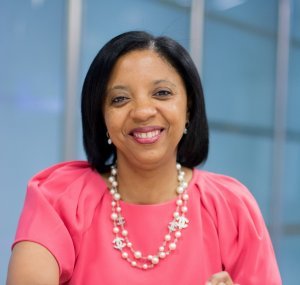 Over the years, GIBS has developed a range of offerings, not only in the academic space but also in its work with institutional clients, the research it undertakes and the leadership dialogues it has with business, government and society at large. That, says Phillips, is a lot for a client to navigate. "All they know is that they have a learning need. They are not always exposed to the various ways in which their need can be satisfied. Now we have a sales team to help the client decipher what it is we can bring to bear."
However, narrowing the gap between brand promise and delivery is, she says, also dependent on how the entire organisation shows up. "While we have established a Value Creation unit, we are not relegating responsibility for co-creating value with clients to one function. I want to ensure through our operating model that we embrace an approach of collaboration across GIBS and its ecosystem partners."
The new sales capability will also make ample use of digital to meet administrative needs, allowing for more interaction and engagement time. "We want to be able to knock on someone's door and discuss their challenges and possible solutions," says Phillips, looping back to those famous 'cups of tea'.
One lump or two?
"The thing about the 'cups of tea' legacy is that it was as much about understanding the client's need as it was about GIBS learning about their pain points," says Phillips. "We are also a research institution…and we need to understand what stakeholders require and the dialogues we need to have. That very simple statement of drinking tea or coffee was a way of keeping our finger on the pulse, to stay relevant and responsive."
Phillips, who will be working alongside Interim Dean, Dr. Morris Mthombeni, to realise the school's value-based, digitally-led and people-centred strategy, knows only too well that speed and agility are essential in a fast-changing world. "The only thing we know about change is that it will be faster tomorrow," she says. How we use data and insight in our sales efforts will be key," she says, stressing the need to access the multiple pockets of data that exist within GIBS and its ecosystem in order to ask the right questions. After all, she says, "Today, it is more important to ask the right questions than it is to have the right answers."
Hooked on Africa
Part of the new Value Creation team's mandate is to build partnerships relevant to the business school's clients. This, explains Phillips, means working as part of a broader ecosystem, recognising that GIBS isn't always the oracle and that linear solutions are not appropriate in a complex world.
"Another partner might ask better questions or help create richer solutions, and that's the other part of the joint learning," she explains, adding that sometimes these partners aren't other universities but might be other institutions, an existing client who has established an innovation hub, an alumnus or one of GIBS' African partners.
Tapping into the value Africa has to offer the world is a personal passion for Phillips and one she will also be focused on in her new role. "My purpose in life is to unlock the abundance of Africa," says Phillips. "I'm very partial to the value that we, as an African continent, can offer the rest of the world by leveraging the knowledge and wisdom on our continent."
For Phillips, the discussion is not just about Africa accessing the world but also about the world accessing Africa. "Being a regional champion is key to the GIBS value proposition. We will continue to optimise our relationships internationally and regionally for the benefit of our clients and partners locally and on the continent," she says. "We place equal value on our relationship with Lagos Business School as we do with our relationship with Harvard or Rotterdam. Expanding the school's sphere of influence will certainly be a priority."