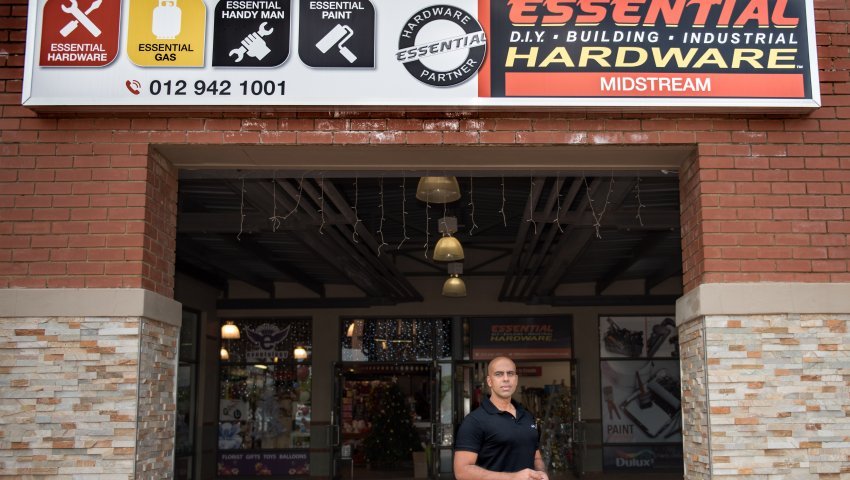 Sahib will tell you that he also used to be a petrol head, but now he's driven by a far more altruistic motive: to make a difference in South Africa by creating jobs, building businesses and sharing his knowledge with entrepreneurs.
Acumen sat down with Sahib the day after he arrived home from Action Coach Global's intensive training course in Las Vegas. This, he explains, represents the coaching leg of his multipronged business strategy and the venture he's perhaps the most excited about, given its potential to make a real difference.
This attitude underpins why Sahib walked away from the CEO track and his role as Manager: Development and Delivery Capital Projects (Africa Region) for BHP Billiton spin-off South32, to pursue the life of a social entrepreneur.
Sahib's inspiration for this radical life shift began at GIBS. A metallurgical engineer by profession, but a lifelong lover of learning, Sahib completed a PDBA at GIBS in 2010, followed by a PMD at UCT Graduate School of Business in 2014 before returning to GIBS to complete his MBA in 2016. It was during 2015 and 2016 that he began taking Professor Nick Binedell's strategy elective. Sahib took on board Binedell's call to action for the students to play a transformative role in society.
"He questioned why so many of us sitting in that lecture room with cushy corporate jobs and excellent business skills were not utilising these skills for the greater good and for job creation," recalls Sahib. "This was the time when I was sitting in corporate, in a high-paying job, and I was tasked with restructuring and had to get rid of people. I sat there thinking there must be a different way to do this."
So he left corporate and began starting companies.
The plunge
For a man with a young family, it was a big move. But it was the right one, he believes. "I was well past six digits. I was about 32, married with two kids and I just woke up one morning and didn't feel like going to work." He shared his vision with his wife, Sajida, and she backed him all the way.
With Sajida by his side as a co-owner and co-manager, Sahib drew on his years in corporate, his two-year stint as the owner of a Mochachos food franchise in 2005, and his strategic nous and hit the ground running. He opened six businesses in two years, financing them out of his home loan. "I took my pension and shares, sold everything and built my house cash and then geared my house and started to fund my own start-ups. Now they're paying back."
A mixed bag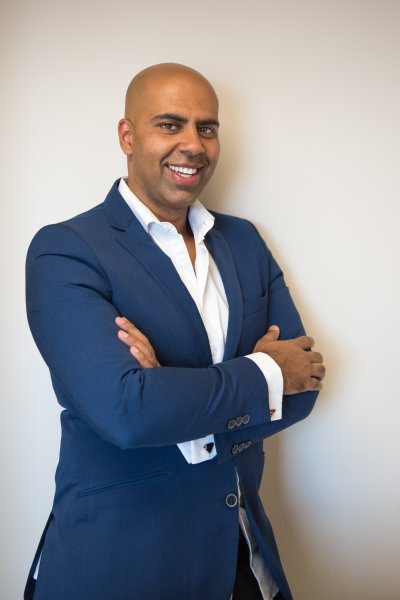 On paper, the ventures all seem completely unrelated. An Essential Hardware store in Midstream, where he lives. A Post Net, which Sajida runs. A construction business focusing on the rapidly growing Midstream and Copper Leaf developments. A guest house in Alberton. The new Action Coaching leg. A consultancy, servicing the mining sector. And an 80% holding in a décor and picture business called Creative Canvas. "We started in April 2017 and we're already running at a profit," says Sahib.
The thread that draws this disparate group of businesses together is Sahib; the strategic mind at the helm. "I'm a good starter and I build a team quite quickly. But if I don't have another challenge I get bored," he admits. "So I get it almost to a state of stability and then I hand it over and watch."
Sitting in the boardroom of his Midstream Essential Hardware franchise, Sahib highlights this business as a case in point. "I've built quite a nice team here," he says, speaking highly of his manageress-in-training Lelani van der Bergh and store buyer Margaret 'The Mother Hen' Masipa. "I was in Vegas for two weeks and they just ran with it."
Within just four months the store increased turnover by 22%, he says, on the back of better client service, fully-stocked shelves, new innovations like gas delivery, a DIY call-out service for the estate and paint mixing.
The team, largely inherited from the previous owner, has responded to Sahib's trust-based leadership style. "I empower people," he says. "I really don't believe that people come in every day to stuff up. They come in to make a difference if you treat them the way you would want to be treated." Bearing in mind that talking about your boss is never an open-cards conversation, it must be said that an informal chat with some of the staff prompted comments like: "We have happier customers and better stock", "he backs me 100%", "he mentors me", and "sometimes he has more trust in me than I do myself".
Just months into this venture and Sahib had already been asked to sit on the Essential National Committee, despite not having a stitch of hardware experience. "I had suppliers come and see me when I'd just started asking me what I knew about hardware. Nothing. But I know about building teams, I know about starting a business, and that's all I need to know. If I actually knew about hardware I'd be playing with hammers downstairs, and who would be running this place?"
A gung-ho approach
This flies in the face of standard entrepreneurship advice to research and understand the industry you are entering. That attitude just causes paralysis, says Sahib. He advocates a more spirited approach. "I take a piece of paper and map out what I want to do. Then I outline what could possibly go wrong and look at what I can do to mitigate those. Then I go for it."
It's when he's formulating a vision and strategising how to grow a business that Sahib is clearly in his element. So it's hardly surprising that the nascent Action Coaching business fills him with such enthusiasm. His focus will be small- and medium-sized businesses to help them grow and create quality jobs. "This is the skill I can sell, which is the skill of being able to grow businesses and being able to help others."
But it hardly seems like the stuff of MBAs – or does it? Well, admits Sahib, his MBA was always about personal development and the skills learnt can always be transferred to others. In fact, this is exactly what he's looking to do with his new 'Action Club' coaching plan, which will bring 10 to 12 start-ups together, lead them through eight modules covering everything from finance to sales to marketing and give them the boost they need to grow to the next level; a mini General Management MBA, if you will.
The coaching side of the business will, predicts Sahib, absorb about 60% of his time with hands-on coaching, leaving him with 40% of his time to focus on the strategic side of running his businesses.
Nothing excites him more. "I get up every day flippin' excited and bloody nervous because I don't know where my day is going to go," says Sahib, who relishes any opportunity to flex his complex problem-solving muscles. This is exactly the dynamic approach which Sahib and his GIBS MBA teammates, Elicia Demont, Thomas Kgokolo and Ewald Beukes, used when they won the prestigious 2016 Zurich Enterprise Challenge. It required breaking complex problems down into a few steps, "then unpacking and simplifying it". It's this ability he wants to share with others.
The million-dollar question is, of course, whether this assortment of businesses is bringing in the sort of money needed to keep the 34 people already on his payroll employed and the businesses growing. He answers with a nod to his new acquisition: a Porsche 911 Carrera S – a car he'd aimed for because it was a dream of his late father. "If I had stayed in corporate I'd probably have been in the space to buy it at this time," he says of this expensive dream purchase. "I've caught up [with where I was financially] in two years, and I'm happier and I'm creating jobs in a country that so urgently needs them."
So what's his next goal? "I want to lecture at GIBS," says Sahib, with a glint in his eye.
"...I just woke up one morning and didn't feel like going to work"

"Sahib's inspiration for this radical life shift began at GIBS"

"I really don't believe that people come in every day to stuff up"