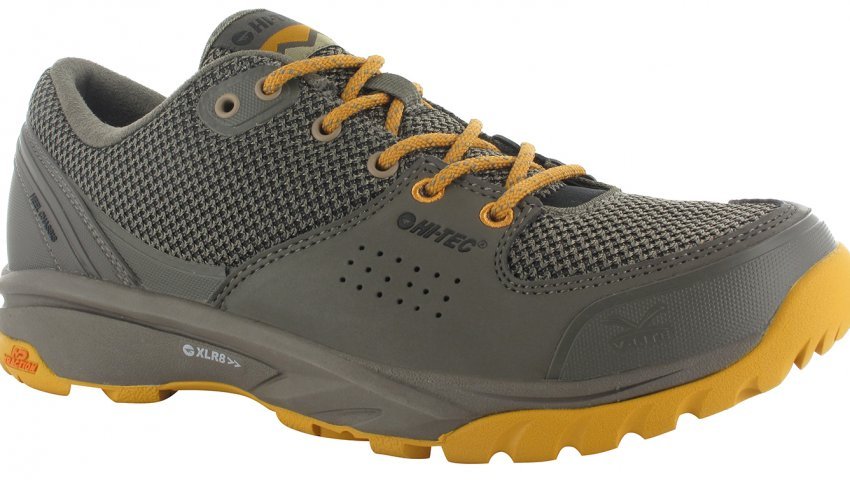 A: HUMAN-POWERED
1 In The Saddle – Avalanche Chomp 26" Fat Bike
WHAT IS IT: Join the fat-bike revolution with the extremely affordable Avalanche Chomp 26" Fat Bike. This basic and no-nonsense bike sports extra-wide tyres, thus allowing you to cycle on anything from sand dunes to snow, way beyond where any normal bike would take you.
With or without an internal combustion motor… here are half a dozen ways to get ahead (and stay ahead) of the pack.
WHY DO YOU WANT IT: Terrain that would have once been unimaginable becomes a piece of cake on the Avalanche Chomp. Fat-bikes are designed to negotiate technical trails that seasoned mountain bikers would avoid, from the icy snowfields of Lesotho, to the towering dunes of the Namib Desert. It even makes for a sassy and sexy pavement-hopping cruise through the suburbs in its shiny soot-black and green colour.
DESIGN USPs: You get this: a lightweight alloy frame and fork, the work-horse Shimano Acera 24-speed gear set-up, cable disk brakes and a kick-stand for convenience. A curved top tube leans towards a gender-neutral bike, while Avalanche Bicycle Company supports the bike with replacement parts and spares.
GO GET IT: Go to www.avalanchebicycles.co.za/bikes/dealer-locator for a list of dealers
<RRP> R6 140
2 On Your Body – Hi-Tec Hickow Shirt (Black/Jet Black)
WHAT IS IT: This is a technical garment for all true trail lovers! The Hi-Tec Hickow is a unique T-shirt perfect for the trail and general outdoor leisure. It is lightweight and able to handle warm days, thanks to its highly breathable and quick-drying fabric. The easy-wearing polyester fabric is soft on the skin, while trimmed sleeves and a crew-neck design make for a snug and comfortable fit.
WHY DO YOU WANT IT: The Hi-Tec Hickow shirt includes moisture-wicking technology and is seriously soft and comfortable to work out in. It works just as well with your favourite jeans, with an athleisure-inspired cut and design that seamlessly transitions from the gym to the pub. Reflective elements add a safety element if you do plan any night running.
DESIGN USPs: The 100% polyester fabric has been specifically engineered to ensure you benefit from optimum breathability and quick-drying properties, as the ultra-light fabric will wick moisture away from the skin. A body-hugging fit furthermore ensures that you stay stylishly dry, all the way from trail to town.
GO GET IT: Available online from www.hi-tec.co.za, or find a registered dealer on the site.
<RRP> R299
3 On Your Feet – Hi-Tec V-Lite Wild-Life Low i
WHAT IS IT: The V-Lite Wild-Life Low i was originally constructed as a trail shoe, and it therefore embodies the all-encompassing Hi-Tec vision: "get to the world outside, because everyone deserves a view". This shoe transfers perfectly from pavement to trail, with key technical features to keep you comfortable and looking great.
WHY DO YOU WANT IT: You want it because the trails are calling and there is just no better way to navigate the outside world than in these utterly dependable shoes. The V-Lite Wild-Life Low i footwear range rate as one of the Hi-Tec stable's premier products, and they will keep your feet cushioned and comfortable. A low-cut fit is perfect for day hikes or longer walks, and will keep your feet cool, even in summer.
DESIGN USPs: The ultra-lightweight V-Lite Wild-Life Low i is an outstanding outdoor shoe with major crossover and technical features. These include patented Hi-Tec i-Shield technology, basically an invisible, protective layer that repels water and dirt from sticking to your shoes. An OrthoLite® Impressions insole has also been inserted for added comfort when outdoors on the trails. An XLR8>>> impact-absorbing midsole ensures long-lasting cushioning to keep your underfoot protected and stable, while durability and grip gets the nod via the MD-Traction outsole for superior ground control.
GO GET IT: Available online from www.hi-tec.co.za, or find a registered dealer on the site.
<RRP> R1 099
On the motorised side, we look at three cars similar at first glance, but with many a difference under the hood and inside. Read on and see which appeals to your soul ...
For the Heart: Renault Clio GT-Line
WHAT IS IT: In the Clio, Renault has a genuinely appealing compact hatchback, full of character as well as quality. The GT-Line is the pick of the range, a pacey little car that falls into the range below the Clio RS.
WHY DO YOU WANT IT: The GT-Line might not be as crazily frenetic as the Clio RS (which costs R380 000 and produces 142kW and 260Nm), but it manages to hit the sweet spot between performance and practicality.
DESIGN USPs: With 88kW and 205Nm under the bonnet and agile handling, the GT-Line is entertaining to drive. The engine is a little 1200cc unit with a turbo and mated to a six-speed manual gearbox. Fuel consumption, therefore, can be a very respectable 5.3L/100km, unless you get caught up in the joy of this cracking little car. As you'd expect of a Renault, the interior is full of technology, with a 7-inch touchscreen media/navigation system, loads of safety features and little extras like cruise control and an Eco mode.
GO GET IT: The Clio GT-Line is priced at R264 900, and as with Renault's entire range, comes standard with a 5-year/150 000km mechanical warranty. The Clio range also boasts a standard 3-year or 45 000km service plan. Visit www.renault.co.za for more information.
For the Head: Kia Cerato 1.6 EX hatchback
WHAT IS IT: The Cerato is Kia's counter to the VW Golf and its peers, and the 1.6EX is the most affordable option in the range.
WHY DO YOU WANT IT: It's practical, and you're after a practical, family-sized hatchback from a quality brand that doesn't break the bank. Value and space are more important to you than keeping up with the Joneses, and you think the whole SUV craze is just silly.
DESIGN USPs: There's nothing particularly fancy about the 1.6 EX – it's the entry point to the Cerato nameplate, after all. But it does feature a radio/CD player with Bluetooth, electric windows all round, rear park assist, air-con, cruise control and steering wheel controls for the infotainment centre. For safety, there are six airbags, ABS braking and EBD. It is also very spacious, with a surprisingly big boot and great legroom all round.
GO GET IT: A Kia Cerato 1.6 EX manual can be had for R299 995. All Ceratos include a 5-year/unlimited mileage warranty and 3-year/90 000km service plan. Visit www.kia.co.za for more information.
For the Planet: Mitsubishi Triton 2.4 Di-DC MIVEC Double Cab
WHAT IS IT: A bakkie for the planet? I know – it doesn't quite sound right and perhaps I'm stretching the brief here, but for a full-size bakkie, the new Mitsubishi Triton is remarkably frugal (...plus, no-one is going to get South Africans to stop driving bakkies!) And I could always argue that this car is "for (traversing) the planet..."
WHY DO YOU WANT IT: We know why everyone wants a double-cab bakkie – it has to be the most practical vehicle type on the market for anyone who has a family, a dog or a hobby (not scrapbooking). Mitsubishi comes with a pedigree of great engineering, especially in the off-road world, and this latest Triton has been a long-time coming.
DESIGN USPs: The only engine option is a 2.4-litre turbodiesel with power output of 133kW and torque of 430Nm, and either a six-speed manual or five-speed automatic gearbox, available in both 4x2 or 4x4. The Triton is one of the most SUV-like trucks on the market, with great ride quality and a compact turning circle, while the fuel consumption is a claimed 7.6L/100km.
GO GET IT: The Mitsubishi Triton 2.4 Di-DC is priced from R479 900, and a 5-year/90 000km service plan and 3-year/100 000km warranty are standard. Visit www.mitsubishi-motors.co.za for more information.