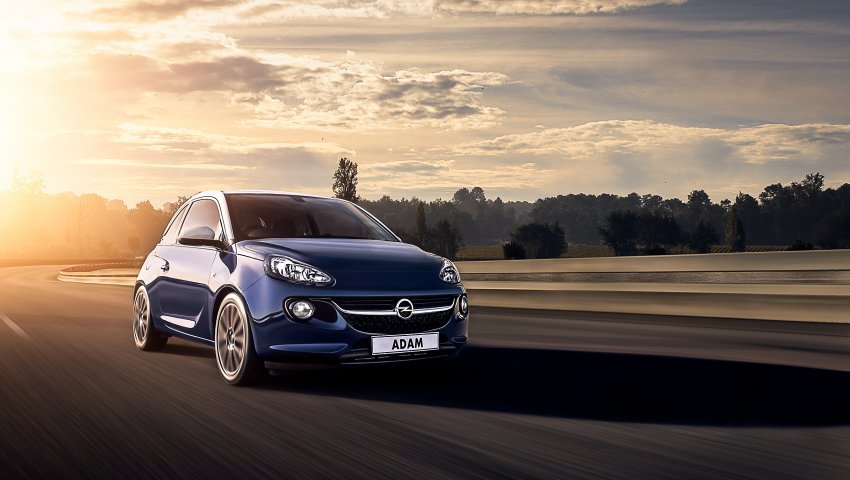 Funky or Fun. Far-fetched or Absurd. Classic or Alternative. ACUMEN's motion maestros check out six incredible ways of having fun while moving from Point A to Point B...
A: HUMAN-POWERED
1) On Your Feet: Vivobarefoot Primus Trail Shoe
Funky or Fun. Far-fetched or Absurd. Classic or Alternative. ACUMEN's motion maestros check out six incredible ways of having fun while moving from Point A to Point B...
WHAT IS IT: The Primus Trail Shoe is a trail-running shoe with an ultra-thin off road sole boasting a perfect balance between grip and under-foot sensory experience.
WHY DO YOU WANT IT: Get back to the basics of hunter-gatherer locomotion, even across the most challenging terrain. The puncture-resistant, super-grippy and fully flexible sole is the foundation of an all-terrain shoe that is sure to reset your body to its natural state of movement. Breathable and lightweight, it is undoubtedly Vivobarefoot's leanest, meanest trail shoe to date.
DESIGN USPs: The ultra-thin, off road sole offers excellent traction without impeding your sensory experience of the surface underfoot. The Primus was specifically created for the great outdoors, with 4.5mm lugs ensuring unprecedented traction while maintaining good proprioception, thus allowing your feet to move naturally. You are guaranteed a durable and lightweight trail shoe suited to anything from the slippery mud sections and gritty descents, to the most rugged of technical climbs.
GO GET IT – Go to www.nativesport.co.za to check out a list of retailers, or shop online.
RRP: R1,998.00
2) On your body: Ultraspire Lumen 170 waist-pack
WHAT IS IT: The Lumen 170 is a stable light-fitted waist-pack that illuminates the details and contours of the road or trail when running at night.
WHY DO YOU WANT IT: A waist-mounted light keeps the illumination at a lower angle to the trail, improving night vision contrast over technical sections through added depth of field, detail and clarity. Overall, this will help your run with increased speed and confidence at night.
DESIGN USPs: The Lumen has a focused beam with wide-angle peripheral light for a natural running experience. Settings allow 180º directional rotation as well as a range of motion adjustment, including 90º up or down (and anywhere in between) for a superb trail experience. The construction of the belt itself comprises a comfortable and very breathable micro-fibre polyester mesh. The illumination unit is water-, dust- and impact-resistant, and made from aircraft grade aluminium housing, fitted with a tempered glass lens for clarity and easy-to-operate light switch.
GO GET IT: Go to www.nativesport.co.za to check out a list of retailers, or shop online.
RRP – R1,890.00
3) On the water: RedPaddle 10'6 Ride Inflatable Stand-Up Paddle Board
WHAT IS IT: This is the 10'6' Ride inflatable SUP, the most popular board in the latest range – it is perfect for the ocean, rivers, lakes and dams .
WHY DO YOU WANT IT: RedPaddle is an undisputed leader in the inflatable SUP industry, so you can be sure of exceptional value for money. Once deflated it fits into a sturdy pack for easy transportation, allowing you to explore on the water, wherever you go. Plus it is durable enough to be used by the whole family.
DESIGN USPs: First off, the process of coating the inner thread segments with molten PVC has been eliminated. Instead, the thread structure is coated in a specially formulated adhesive to create both a seal and a bonding layer; this is done at raw material stage by carefully calibrated machinery, and results in a consistent and high-level of cosmetic finish that has all of the durability and strength properties of the previous double layer construction. The SUP is packaged with all accessories, including the backpack, pump, repair kit et al.
GO GET IT: Available nationwide - visit www.redpaddleco.com/za for a list of distributors.
RRP – R 14,800.00
B: MOTORISED
On the motorized side, we look at three machines similar at first glance, but with many a difference under the hood, so to speak. Read on and see which appeals to your soul...
The Germans are creating some incredible cars at the moment, and there's a Teutonic gem for just about everyone.
FOR THE HEART: Mercedes-AMG GT S
WHAT IS IT: In motoring parlance, 'GT' stand for Gran Turismo or, in a less sexy language, Grand Tourer. Cars that fit this definition usually have three things in common: they are capable of high speeds, they are coupés, and they are luxurious enough for the driver to enjoy a long trip. And that describes to a T this new halo model from Mercedes.
WHY DO YOU WANT IT: If you regularly criss-cross the country at high speeds, with only one passenger and not too much luggage, you've found your motoring soulmate. Alternatively, if you appreciate elegant design coupled with scintillating performance, the GT S might make your tummy feel a little fuzzy.
DESIGN USPs: Interestingly, this isn't the most expensive Mercedes performance coupé. That title belongs to the Mercedes-AMG S 65, but the crown of halo model must sit on the GT S's handsome head. Capable of 0-100km/h in 3,8 seconds, with a top speed of about a million (although Merc say only 304km/h), this is a serious performance machine that will comfortably stand toe-to-toe with cars like the Porsche 911. The engine that creates these possibilities is a 4-litre, bi-turbo V8 that produces 375kW and 650Nm. Did someone say 'vroom'?
GO GET IT: Prices start at R2 142 600 (but if you've got cash to burn you can plump that up with all sorts of options). A 6-year/100 000km maintenance plan is standard. Visit www.mercedes-amg.co.za for more information, or just to stare longingly.
FOR THE HEAD: Audi A4 1.4 TFSI
WHAT IS IT: We all know the A4 – Audi's premium sedan that battles the Merc C-Class and BMW's 3 Series. The trio take turns at being at the top of the three-step ladder, and many would argue the recently released A4 is currently in pole position.
WHY DO YOU WANT IT: The A4 might be beautiful to look at and it may be great to drive, but its real claim to fame is the attention to detail spent on the classy, sophisticated interior.
DESIGN USPs: It's not normal to see a luxury car of this size with an engine of this limited displacement, but it is a sign of the times. That said, the 1.4-litre engine produces 110kW of power and 250Nm of torque, which is more than able to shift the A4 along nicely. It also means fuel consumption of just 4,9L/100km!
GO GET IT: Prices for the Audi A4 range start at R454 000 and peak at R634 500. A 1-year/unlimited mileage warranty and a 5-year/100 000km maintenance plan are standard. Visit www.audi.co.za for more information.
FOR THE PLANET: Opel Adam
WHAT IS IT: Little cars use less fuel than big ones, so swallow the ego and drive something less ostentatious. How about something from the Adam family?
WHY DO YOU WANT IT: There are a number of Opel Adams, all of which are classy, funky, stylish little vehicles that drive as though they're much bigger. Cracking interiors and outstanding build quality finish off a very appealing package.
DESIGN USPs: The base model has a 1.4-litre petrol engine that produces 74kW and 130Nm, with overall fuel consumption of 5.3L/100km, but it's the mid-range models with the 1-litre turbo engines that really shine. The extra power (85kW and 170Nm) is evident, but they still use less fuel (5.1L/100km) thanks to a sixth gear and auto stop/start function.
GO GET IT: They're not big cars, but for cars of this quality the price is very reasonable, starting at R206 500 for the regular Adam, R230 700 for the 1.0 T Jam, R287 100 for the convertible Adam Rocks and R330 000 for the Adam S. Prices include a 5-year/120 000km warranty and a 3-year/60 000km service plan. Visit www.opel.co.za.