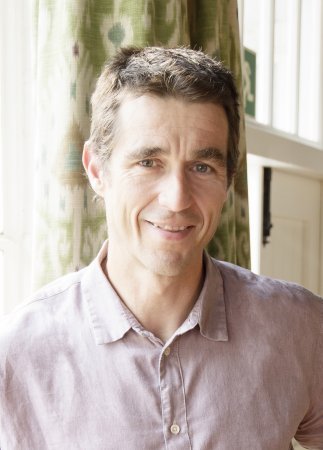 Speaking at a GIBS Forum on the downgrade of South Africa's foreign and local currency debt by Fitch, and foreign currency debt by Standard & Poor's, Cas Coovadia, MD of the Banking Association of South Africa, said that how civil society responds over the coming 18 months will be crucial in determining how well South Africa weathers the current moral, political and economic crisis. Coovadia himself is deeply involved in what could be seen as one of the most significant manifestations of civil society activism in recent times: the CEO Initiative.
The Initiative was formed towards the end of 2015, when the possibility of a ratings downgrade began to seem possible, with "Nenegate" providing the main plot element. Officially, the president and deputy president jointly requested business and labour to work alongside the government to identify and implement actions that would help the country avoid a downgrade, and that would also put the economy onto a path of sustainable and inclusive growth.
Unofficially, says Coovadia, it seems as though the presidential request overlapped with discussions he was already having with then-Minister of Finance, Pravin Gordhan, to enlist the support of the CEOs of the five leading South African banks. Gordhan was then leading the fight to avoid a downgrade, but was also under pressure from what we could now probably call the state-capture cabal. As is so often the case in South Africa, the interaction between Coovadia and Gordhan was founded on their long-standing relationship, forged in the struggle years.
During the World Economic Forum at Davos in early 2016, it was decided to broaden the group to include CEOs outside of banking.
One question is why the CEO Initiative was necessary, given that business organisations already exist. Business Leadership South Africa (BLSA) is the established representative of corporate South Africa, while Business Unity South Africa (BUSA) speaks for business as a whole, and is business's official representative on NEDLAC.
Both BLSA and BUSA are headed up by Jabu Mabuza, the Chairman of Telkom, who also is the Convenor of the CEO Initiative.
The National Business Initiative is a voluntary coalition of local and multinational companies, "working towards sustainable growth and development in South Africa and the shaping of a sustainable future through responsible business action".[1] It is a global network partner of the World Business Council for Sustainable Development and other global business initiatives; it also provides secretarial services to the CEO Initiative.
While these organisations are influential and long-established, they are also to a great degree hamstrung by the need to be scrupulously apolitical and non-racial. In recent years, BLSA and BUSA have become much more united, and thus effective, perhaps in response to the worsening economic and political climate. Nonetheless, by their very nature they are somewhat constrained by the need to represent their whole memberships. Race-based breakaways such as the Black Business Council further complicate the picture and make it hard for organised business to speak clearly and act decisively. (Indeed, some see the Black Business Council rather as a vehicle for those who use the vocabulary of decolonisation and white monopoly capital to justify state capture.)
In this context, the rationale for a more informal and flexible grouping is clear. Comprised of CEOs themselves, the CEO Initiative can tap into the expertise and energy of the real captains of industry outside the deadening effect of corporate or organisational bureaucracy. These are individuals whose stock in trade is decisiveness and clarity of thought – and who have direct access to substantial corporate resources.
Adrian Enthoven, Chairman of Hollard but part of the CEO Initiative primarily as a BLSA representative, confirms that one of its strengths is its ability to sidestep the politics in inherent in more structured organisations.
"It's a very useful initiative because it is able to get things done," adds Coovadia. He sees the CEO Initiative as part of the resurgence of civil society provoked by the sacking of the finance minister and subsequent downgrade. "People don't want to be part of organisations, it introduces a bureaucracy that people don't want to be involved in," he says. He likens the CEO Initiative to the spontaneous "groups" of individuals that came together on 7 April 2017, spurred to concerted action by the powerful exigencies of the moment.
A new role for business?
At this point, we need to take a step back to appreciate fully the extent to which the CEO Initiative, and the greater outspokenness of BLSA and BUSA, breaks new ground. The fact is that while it is clearly impossible to separate business and politics, business has typically paid lip service to the notion, especially here where politics is so fraught and complex.
It was not always so. In the colonial past, business aligned itself with competing political interests much more openly than it would now. For example, Sammy Marks used his business interests to support Kruger's republic, while Rhodes totally elided his commercial and political interests. The rise of Afrikaner and then black influence post-1948 and -1994, however, heralded a more nuanced approach as business struggled to build constructive relationships with regimes that, in their different ways, saw business essentially as an outpost of politics.
The extremely high moral ground initially occupied by government following the 1994 democratic elections, further dampened business's ability – and desire – to express criticism.
Its new willingness to make itself heard and to take on something of a leadership role thus represents a significant departure. Ironically, the fact that the CEO Initiative was formally brought into being at the request of the president and his deputy seems to have provided business leaders with the "permission" to act more decisively.
In any event, it seems clear that the crisis had built up to the point where some sort of action would be necessary, permission or not.
Colin Coleman, head of Goldman Sachs' South African office and a leading light of the CEO Initiative, quips that the business of business is to stay in business.
"Business's role is to continue to be the economic engine of South Africa, and it has to stay in business if South Africa is to stay in business," he says. "Business is dependent on a functional society; the rule of law, the Constitution, all the other institutions, are necessary to provide a solid platform for growth. It thus has to act to protect them."
Enthoven agrees that business's need to protect key institutions is a primary motivation for action, but he references another important driver: patriotism. It is an unfashionable virtue, and hence seldom explicitly acknowledged. "Business leaders are also South Africans, and most of the business community is patriotic," he says. "The democratic project is also ours, and as a key sector of civil society, we can't allow the Constitution to be subverted."
In other words, and this gives an organisation of individuals like the CEO Initiative much of its zing, there are powerful human emotions at play here, in addition to the more rational imperative for action that Coovadia calls the "business case for economic reconstruction".
Still, one needs to be clear that business in general, and CEOs individually, are not revolutionaries, and are consistent in their view that they have to act in concert with government and labour. While the CEO Initiative does provide a focus for a more direct approach, it is clear that the primary leadership must come from government.
...some sort of action would be necessary, permission or not

...it is clearly impossible to separate business and politics...
Dancing to the music of the times
When it was originally formed at the end of 2015/early 2016, the CEO Initiative by all accounts made good progress in building a working relationship with government and labour to engage with investors and ratings agencies.
It also put in place three work streams aimed at addressing key economic challenges, and to make the economy more inclusive – and thus more sustainable (see box).
Indeed, many felt that the possible ratings downgrade in December 2016 was avoided largely thanks to this concerted effort by these three sectors of society.
However, apparently the president's personal/factional agenda overrode his official one in the new year. As we all know, on 27 March 2017, the recently reappointed Pravin Gordhan and his team, including members of the CEO Initiative, were summarily recalled from an investor roadshow that was supposed to have been the next step in the process of Operation Counter-Downgrade. The infamous midnight cabinet reshuffle, or "Night of the Long Knives", followed soon after, late on 30 March.
"The end of March was a line in the sand," says Coovadia forthrightly. "Business will not be complicit in the looting that is going on. Business is one of the voices of civil society, and ordinary people are now getting involved too."
A way forward
All of this places the CEO Initiative in a somewhat delicate position. Given its genesis at the request of the president, there is room for the view that by continuing with its work streams, and generally collaborating with government, it does in fact risk seeming complicit. At present, the view seems to be that it is necessary to proceed, but with some caution. The grouping did take the unusual step of issuing a sternly worded statement in which it characterised the move as "ill-timed and irrational"[2] and reportedly refused to interact with the new minister, Malusi Gigaba, before his first trip to Washington as Minister of Finance.[3]
However, as Coleman says, "We cannot afford to think on a short-term basis. Yes, the next six months are likely to be something of a stalemate, but we must have an eye to the future. What will bring about a recovery, and what will it look like? We need to prepare the ground."
This broad view is echoed by Enthoven, but while business will have to continue to engage with government and specifically the new minister of finance, it will be necessary for government to take some decisive steps to demonstrate its commitment to rebuilding the trust relationship with business.
These steps were spelled out at an extraordinary meeting held with President Zuma on 28 April at Sefako Makgatho Presidential Guest House in Pretoria. In a speech in which the velvet glove is as evident as the iron fist, Jabu Mabuza spoke with startling frankness to the president. (While Mr. Mabuza said that he was speaking on behalf of all the business organisations he represents, it is significant that the invitations to the gathering were to individuals rather than organisations or companies – the very basis of the CEO Initiative, in fact.)
To restore trust and get the partnership between business and government working again, Mabuza said that the president should publicly confirm his government's commitment to the fiscal targets stated in the 2017 Budget and 2017-20 Medium-Term Expenditure Framework, with special reference to the proposed nuclear energy programme. Other requests included strong action on resolving the mess at the state-owned enterprises, with the Eskom board to be replaced en masse, and the appointment of a competent director general to the National Treasury.
"…[W]e will NOT be able to Commit DISCRETIONARY TIME and RESOURCES to restoring Growth and Speeding up TRANSFORMATION, as we have been doing in the CE[O] Initiative, unless the president and the cabinet take several of the steps we have suggested," Mabuza warned.[4]
In its statement after the event, the presidency did address some of these points, and the president made a commitment to convene a follow-up session.[5] While this has not yet happened, Coleman and Enthoven both say they are expecting a date to be set soon. In the meantime, be it noted that at least one requirement seems to have been met with the appointment of Dondo Mogajane as Director General of Treasury.
This is very much an ongoing story. It seems clear that business has been galvanised by the scale of the unfolding crisis, and is more willing to speak out and act in the interests not only of its own sustainability but the country as a whole. More than that, the CEO Initiative's work streams, in particular, are providing the engine for beginning to show what an alternative economic scenario might achieve. These actions should be seen as the opening gambits in the all-important end game: what will the economy, and thus the society, look like in 20-30 years' time?
An important battle in this war will be how we define what is meant by 'radical economic transformation', which looks set to dominate political discourse for the foreseeable future. "Radical economic transformation is a problematic term because it is clearly being used to justify state capture," says Enthoven. "The country needs a clear definition of the path that will lead to an economy that works for all."
In short, given the growing lack of credibility of the current rhetoric around radical economic transformation, business has been presented with a golden opportunity to lead or at least substantially influence this debate, and to sketch its vision of inclusive growth in a manner that captures the national imagination. This is exciting stuff at a time when capitalism is globally struggling to reinvent itself, and much will depend not only on the coherence and persuasiveness of the arguments, but the impact of the work streams.
It will not be easy. As Coovadia makes clear, business must move beyond reliance on codes, charters and the like, to question fundamentally how it actually works, how it incentivises people and how it pulls black firms into the mainstream. It will also need to learn how to engage with politicians better, particularly as the ANC itself fractures and other players across both politics and civil society gain prominence (see Time for Politically Savvy Business Leaders on pXX for additional discussion). This is a process that will, he says, require taking a long-term view that has short-term trade-offs, but the opportunity to influence the country's trajectory for the better has, arguably, never been more open nor more pressing.
CEO Initiative Work Streams
Youth Employment Scheme. Aims to provide opportunities for 1 million youth to gain work experience in the private sector over a three-year period. Government and private sector share costs equally.
Investment in projects. This work stream aims to identify new investment projects in eight high-potential and/or vulnerable sectors that could be implemented relatively quickly.
SME Fund, to stimulate entrepreneurship and drive inclusive growth. R1.5 billion has been committed.

1. In the words of its website, www.nbi.org.za.
2. "Statement issued by the CEO Initiative in response to the dismissal of Minister of Finance", 31 March 2017, available at www.oldmutual.co.za/docs/default-source/about-us-document-library/media-centre/statement-issued-by-the-ceo-initiative_dismissal-of-minister-of-finance7fdbc84c03656002bb9dff0600361e55.pdf.
3. Asha Speckman, "CEO Initiative snubs talks with new finance minister", Business Live, 23 April 2017, available at www.businesslive.co.za/bt/business-and-economy/2017-04-23-ceo-initiative-snubs-talks-with-new-finance-minister.
4. Typescript of speech delivered by Jabu Mabuza.
5. President Zuma meets with senior business leaders, media statement from the presidency, 29 April 2017.