John Maytham tastes a couple of goodies, including SA's most expensive white wine.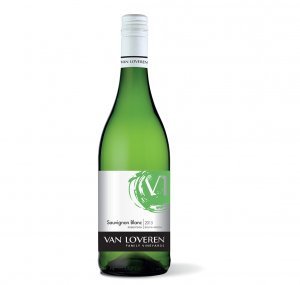 Everyday
South Africa doesn't have anything like the Beaujolais Nouveau tradition whereby the end of the harvest season in France is celebrated by the release, on the third Thursday of November, of a vin de primeur made from the gamay grape, and fermented for just a few weeks. The hype around the race to get a Beaujolais Nouveau wine first to an international market has prompted other regions in France and other countries to follow suit, amongst them Italy, Spain and the USA. But wine geeks in SA do keep an eye out for the first releases of a new season. In 2015 the 'race' has been 'won' by Lourensford – their First Fruit Pinot Noir Rose was released on 14 February. Not far behind, and traditional front-runner in the early release stakes, is Van Loveren's Sauvignon Blanc 2015. Released on 19 Feb, with the last of the grapes being picked on 22 January – just under four weeks from the vine to the consumer's mouth. The result is exactly what the vin de primeur tradition celebrates – a wine that is fruit-driven; fresh and uncomplicated and fun to drink. And, at R43 a bottle, the fun extends to the credit card.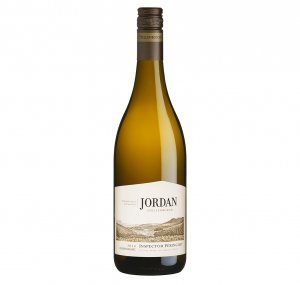 Dinner Party
A good story doesn't make a bad wine into a good one. But a good story can enhance the attractions of a good wine. A case in point is the Jordan Inspector Péringuey Chenin Blanc 2014. It's named after the eponymous Louis Albert, who was appointed Inspector-General of Vineyards by the Government of the Cape in 1885. A year later he identified the extremely pernicious phylloxera root louse in a vineyard on a farm in Mowbray. He then supervised the importation of American rootstock from France and took great personal care to ensure that all vines were inspected and declared phylloxera free before being planted. It's no exaggeration to state that without his efforts the South African wine industry would have been dealt a near mortal blow. Happily the wine is more than good enough to bear this association with history. It's made from 32 year old vines; half of the juice being tank –fermented and the other half in older barrels. It's a very smart wine, with peach and pear and citrus notes on the nose, and a full and broad palate that emphasises the purity of the fruit. A cellar door price of R90 makes this exceptional value for money. Salut, M.Péringuey.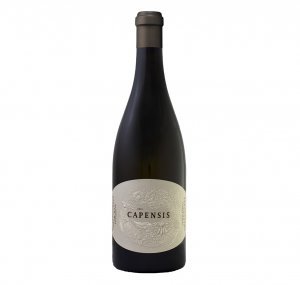 Out To Impress
It's called Capensis - it's a chardonnay and it is also the most expensive white wine in South Africa with a suggested retail price of R935 a bottle. Only 12 000 bottles were made, so you'd better hurry to secure yours. Much of the discussion since the launch earlier this year has been around the price, and whether it is worth between 3 and 5 times what its main competition charges. But at this level, value is a complex proposition, having much more to do with perceived desirability than any intrinsic production factors. Of course there has to be a baseline quality, and Capensis is a wine of sublime excellence, and will become even more so with time in the bottle. It's a joint venture between the US-based Anthony Beck of Graham Beck Wines and US company Jackson Family Wines. The grapes are looked after by viticulturist supreme, Rosa Kruger, and the wine made by Graham Weerts. It's a wine that demands concentration and repays that attention amply – the nose is intense and insinuating, the palate is fresh and elegant, with a harmonious intermingling of carefully judged oaking, lively acidity and pure, mouth-filling fruit. The finish is long and dry, and the overall sensation one of focus, attention to detail and promise of more to come.