Tech whiz Aki Anastasiou reviews the new Samsung Note 10, along with the latest transcription app from Otter.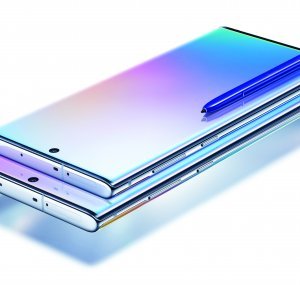 Samsung Note 10
Is this the ultimate productivity and creativity phone?
Price starts at R18 000
Samsung has spared nothing when designing the brand new Note 10. Samsung has described the Note range as aimed at their most loyal customers, adding that people who get one don't ever change. The company that inspired the big-screen smartphone and making a pen digital have taken the new Note 10 to another level.
The first thing you notice is the new design – the sophisticated, rounded edges make it classy and sleek, and will even distract others in a board meeting. Pick up the phone and feel how well made it is. Once the screen comes on, Samsung's Dynamic AMOLED Infinity-O Display is, without doubt, the most spectacular phone screen on the market right now. The second thing you notice is how the front-facing camera blends with the screen thanks to a tiny hole where the camera is nestled, surrounded by the screen of the phone, so you get a fuller edge-to-edge screen experience.
One of the features that sets the S10 apart from any other phone is the S-Pen. For example, if you jot down notes, you can instantly convert your handwriting to digital. Users can now also control various aspects of their phones using the S-Pen and Air actions that now use your hand gestures.
The coolest feature is Samsung DeX for PC. We do so much work on our phones, but the integration and seamless transfer of information have never been smooth between a PC and a Mac. With DeX, once you plug your phone into your computer you can drag and drop files between devices and use your mobile apps with a mouse and a keyboard – your Mac or PC can now become an extension of your S10. The powerful processor and new video editing tools on the S10 allow users to capture pro-grade video and edit seamlessly.
The technology inside the phone is the best of the best, a superb battery, and the ability to give you a full day's usage with a 30-minute charge. For the first time, the Note comes in two sizes, a 6.3-inch and a 6.8-inch for users who want that bigger screen size. The Note 10 doesn't come with a headphone jack. Don't frown. If you're still using headphones with wires in 2019 you need to pay close attention to what Millennials and Gen Z are doing. Be cool. Get a wireless set.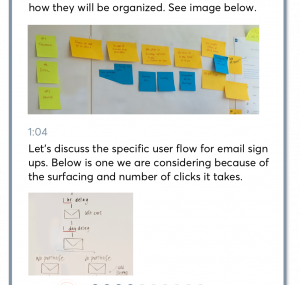 Otter app
Anyone who is in business needs this transcription app!
Price - Free with premium options available
One of the biggest frustrations of trying to capture a discussion or a meeting is having it transcribed in written text. The Otter app is a very powerful transcription tool that will ultimately make your life simpler. The free app available on Android and iOS basically records your voice and transcribes it to text in real-time. Once you place your phone amongst other people, the Otter AI can even recognise different voices and work from several meters away, making the capture of a speech in an auditorium possible.
Otter uses some very smart voice recognition algorithms and AI that do the hard work of recognising different voices. It even has a feature that picks on words used during a conversation - you can then search for those words and where they were used in the audio recording. It is not 100% accurate, but very close, and it does get better the more you use it. They call Otter the Dropbox of voice recording. The free version will give you 600 free minutes a month, and the more premium version at US$10 gives you much more functionality.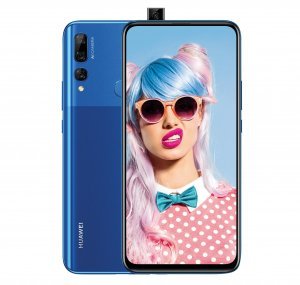 Huawei Y9
Next-generation selfie technology
Price R5 400
People take their selfies really seriously. Not me you say? Well, statistics show that around 100 million selfies are taken every year. There's even a National Selfie Day – 21 June in case you want to diarise it. Huawei's stylish Y9 phone is designed with some interesting innovation that could have implications for future selfie phone designs. If you just look at the face of your phone and calculate how much space the front-facing camera takes of your screen space, you will understand the Y9 may spark off a new trend.
The Y9 has a unique pop-up camera; every time you go into selfie mode it pops up automatically. The camera is tucked into the top part of the phone. It has some interesting engineering elements to it. Every time the camera pops up, tiny motors push the camera out. The 16MP lens has a F2.2 aperture, as well as stunning 3D portrait lighting features so users of this device can capture high-definition selfies. It can also withstand 15kg of pressure. If you happen to drop it while taking a selfie, it has an intelligent protective feature that detects free falls and automatically retracts the lens as much as possible.
The rest of the phone features a decent battery with a very capable processor and a 6.59-inch display. If you're wondering about the durability of this camera going up and down, it is very robust, according to Huawei. It has been tested for 100 000 pop-ups. Imagine, that's 50 selfies a day for the next five years!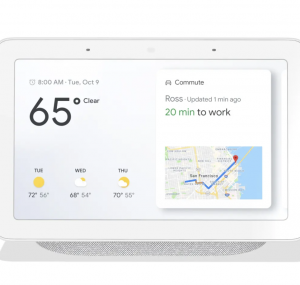 Google Nest Hub
The digital personal assistant you've been waiting for
Price R2 700
As our digital lives become more complex, devices like the Google Nest Hub become really useful in managing the amount of information we need to contend with. Google's Nest Hub is a smart home hub that features Google Assistant and the ability to display things like your photographs, view YouTube content and stream music. The cool stuff happens with all your smart devices. If you have cameras, air conditioners or televisions, for example – basically any smart devices that are connected to your network – you can control all these devices with your voice using Google's Nest Hub. It will look really cool on your desk or kitchen counter!