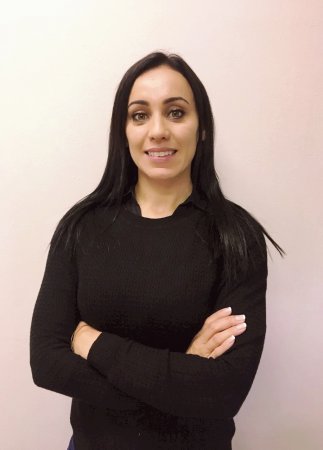 Employee engagement, as a concept, has tended to be classified among business's 'soft skill' considerations. Important, yes, but not imperative. However, in recent years the likes of global professional services firm Aon Hewitt have managed to put some real numbers behind the value of understanding what makes employees tick in order to harness their energy across the organisation. Aon, for example, posits that a 5% increase in employee engagement is linked to a 3% hike in revenue growth the following year.
Other studies would seem to confirm this. For example, Harvard Business Review suggests that companies with low employee engagement scores are 18% less productive and Gallup research notes that firms with higher engagement levels are 21% more productive and have 22% higher profitability than those at the bottom of the pile.
Having an engaged workforce is, therefore, of paramount importance to any organisation. The question is how? How do companies stop employees switching off in the workplace? Why are so many staff members physically present but mentally absent? Why does this happen even to people who have survived a downsizing and still have their jobs? What is the magic elixir when it comes to creating a corporate culture that ignites enthusiasm in employees?
With vexing questions such as these hanging over business it's understandable that a significant number of the GIBS MBA class of 2016 chose to focus their thesis research papers on the issues and implications of employee engagement in South Africa.
The likes of Louis de Jager and Yusuf Mahomed turned the spotlight on leadership and the ways in which effective leaders are able to get the most out of their people and enhance employee engagement. Others, like Madeline Gerber and Walter Meyer, honed in on the banking and engineering sectors to determine the levels of engagement among specific workforces. While Frederik Coetzee examined the impact of technological uptake by companies on key knowledge workers in a business.
The common thread among all these studies was an eye to the adaptation required by various industries, management levels and employees to a changing and uncertain world. Staff members are not immune to global and local disruptions, and during challenging times they need more engagement, not less. As Ken Oehler, Aon Hewitt's Global Culture and Engagement Practice Leader, noted in the firm's 2017 Trends in Global Employee Engagement report: "As leaders have tried to adjust to a rapidly evolving global reality, the average employee across the globe is left with a great deal of fear and anxiety that threatens their full engagement at work."
Over the course of 2017, these tends may have abated somewhat, but since political, social and economic uncertainties are likely to raise their heads again, it is imperative that companies keep engagement channels open. Around the world, this message seems to be getting through, as Oehler observed in the 2018 edition of the Aon report: "Although most companies are continuing to face disruption and uncertainty, a robust, expanding economy means companies typically are investing more in people, and that makes the work experience much better for most employees."
Employee engagement in Africa
Compared to the 2017 Aon report, which showed a decline in global employee engagement, the 2018 report noted that: "Engagement around the world rebounded to its all-time high of 65% of employees." This bodes well for the growth and sustainability of businesses around the world and specifically across Africa, which recorded the largest increase of the five regions included in the study: 61% to 66% (a notch above the global average).
Speaking at the release of the new report in March 2018, Gavin Griffin of Aon Employee Benefits in South Africa said: "It's a remarkable jump when you consider the trends over the past five years. Only half (51%) of all employees were engaged in 2012, whereas now nearly two-thirds of employees are engaged."
South Africa remained the laggard on the continent, following a three-point decline in 2016 with a modest one point increase in 2017 (to 61% employee engagement). This was in contrast with Nigeria, which improved by nine points in 2016 and a further nine points in 2017 (to 77%). Algeria improved by 11 points (62%), Morocco by six points (59%) and Egypt by four points (69%). Across the board, Africa is seeing stronger employee engagement and, said Khalid Youssef, Aon's Employee Engagement Solution Leader, this improved employee engagement is priming Africa's companies for future growth. "Africa's recent economic struggle resulted in leaders placing an increased emphasis on creating growth-driven business environments through more engaged employees by actively listening to them. Driving engagement has become a much larger focus for the regions' companies over the past few years which is clear in the improved results. Now, leadership will need to provide clear direction and strategy for the future in order to position their organisations for long-term success," he said.
...a 5% increase in employee engagement is linked to a 3% hike in revenue growth...
Reshape the employee experience
Delivering on this promise of success, believes Leslie Benson, Senior Managing Director in the Strategic Communications segment at London-based FTI Consulting, requires that African organisations remain agile and aware in the face of changing demographics, customer demands, employee requirements and communication avenues. Addressing a GIBS Forum in February 2018, Benson noted: "A lot of the work we are doing is in reaction to pressures which are forcing organisations to change the way in which they operate."
He highlighted three trends impacting FTI Consulting's work, namely the digitisation of communication, challenges around how to engage influential employees in an organisation, and the rise of customer centricity.
While the latter may seem removed from a discussion on employee engagement, it lies at the heart of the conundrum as organisations are increasingly being forced to re-shape themselves in order to drive customer loyalty, customer retention and customer engagement. Using the challenges being faced by a well-known (but unnamed) global airline client, Benson pointed out that a disconnect existed because "the airline sees itself as an airline but the passengers increasingly see the airline as a hospitality company because aeroplane travel is something you do all the time and, as an empowered customer, you expect to have a good experience".
As a result, the company was faced with a need to shift its internal thinking and that of its 20 000 customer-facing employees to "reshape the way they [the employees] think, feel and what they believe and what they actually do to facilitate the customer journey". If, at any point along the customer journey, this message jarred then a disconnect emerged; emphasising the importance of keeping employees involved. "If there is a disconnectedness across that experience because the organisation's people are not aligned then you are going to potentially create those social media moments which you would love to avoid," said Benson.
...IT sophistication does impact the perceived work alienation of knowledge workers
In the world of banking, with its multiple touch points for customers, this type of organisation-wide buy-in is vital and was the subject of Gerber's MBA thesis, entitled Effectiveness of Talent Management in Creating an Engaged Banking Work Force. "Employee engagement plays a pivotal role in optimising the organisation's performance and also plays a role in keeping employees loyal to the organisation," she wrote.
When exploring how to affect the sort of buy-in necessary for a coherent client offering, Gerber's research highlighted four essential leadership attributes: communication, leveraging of employee skills in the workplace, understanding the drivers of employees, and trust (see 'How to improve employee engagement').
Lead with intention
The leadership approach outlined by Gerber was similarly highlighted in Yusuf Mahomed's thesis, The Impact of Different Leadership Styles on Employee Engagement in an Organisation Undergoing Change. Mahomed found that "transactional and transformational leadership were the only two styles suited to drive both the agenda of employee engagement and organisational change. Whilst transactional leadership [which focuses on performance through supervision and rewards] showed success in this regard, transformational leadership [vision-based, inspiring leadership] was found to have had a considerably higher influence on employee engagement in comparison."
De Jager's analysis, Influence of Leadership Styles and Performance Management on Enhancing Employee Engagement, similarly highlighted the positive relationship between transformational and transactional leadership styles and experiences within the performance management and employee engagement processes. As he wrote: "Passive-avoidant, laissez-faire approaches to leadership were found to have a negative relationship with the employee experiences of performance management and engagement." He added: "Transformational leadership was found to have a significant, positive relationship with employee engagement which was consistent with the current literature."
While both Mahomed and De Jager's research reinforced the abilities of the transformational leader to motivate and inspire, Mahomed's focus on organisations undergoing change was noteworthy given the disruptive times in which we live and the need for companies to adapt; a fact both Benson and the Aon report focused on in some depth. While many factors influence employee engagement, noted Mahomed, the leadership styles present with an organisation undergoing change represent one of the greatest influences. Or, as the Aon authors noted: "Success will also require leaders that courageously lead the way through the ambiguity, fear and uncertainty in the current environment. Collectively, strength in these top opportunities creates a sustainable culture of engagement that is hard to replicate. Companies that do this will be the elite... the extraordinary... and they will win."
But effective company-wide engagement does not only boil down to the attributes of its leadership. Winning in the modern, digital age increasingly requires an appreciation of how these leaders are able to adapt to the pervasive impact of technology and digitisation. As Benson notes: "I don't think there is an organisation on the planet that is not, in some way, bumping into the digital age."
The impact of digitisation
Digitisation affects every aspect of how organisations operate, from branding efforts to employee engagement. "So many people we talk to are running virtual teams, and how you lead a virtual team is different in practice to how you lead a team that is constantly in your presence. It goes to how you measure effectiveness in the organisation and it will affect all aspects of stakeholder engagement," said Benson.
He added that new ways of communicating raise questions around how to facilitate the use of digitisation in a way that ensures a company optimises employee engagement. Any use of these communication tools should be optimised "to foster innovation in a way that helps you to drive confidence, to drive competence and to drive a desire to work within that organisation actively".
"The traditional approach to engaging with advocates in an organisation is not working effectively"
However, as Coetzee's thesis, The Impact of Information Technology Sophistication on the Work Alienation of Knowledge Workers, shows, there is a delicate balance between using technology to increase efficiencies and streamline processes and alienating vital knowledge workers in the process. Coetzee looked specifically at the financial services sector and, making use of a web-based survey of 216 participants from eight financial institutions in Johannesburg, he was able to determine that IT sophistication does impact the perceived work alienation of knowledge workers. Given that these workers are highly valued within an organisation, this research noted a worrying disconnect between the use of sophisticated technologies such as big data, artificial intelligence and automation, and the engagement of skilled workers.
As the Aon report points out, this rapid onset of technological advancement also creates a level of stress for workers, skilled or otherwise. "Rapid technology advances that would make many jobs obsolete are no longer the subject of science fiction, and are here to stay. Driverless cars, drones, virtual reality, artificial intelligence, machine learning, and other technologies are competing for jobs like never before," noted the authors.
So, as GIBS Executive Director: Open Programmes, Nishan Pillay, noted during the GIBS Forum addressed by Benson: "Industry 4.0 is coming, so how do we communicate with employees and how do we keep them engaged?" These changes are here, and they are inevitable, so how do we communicate in such a way as to allay angst which, if unchecked, will ultimately result in further disengagement by employees and a decline in the work experience.
One way is to make use of the wealth of information available within organisations, to tap into these data analytics in search of guidance around when and where to change course, recommended Benson. Another avenue requires focusing less on control and more on influence, about using networks to provide feedback and then responding proactively.
Engaging influential employees
Benson focused extensively on the growing importance of engaging influencers within an organisation and how this too was being impacted by the rise of digital. "A number of our clients have become increasingly fascinated by the challenge of being able to identify who these influential employees are and what are the networks they are using to communicate messages to their colleagues, to their customers at large and how do you best engage them," he said.
From pharmaceutical companies battling to control a wealth of international communication platforms – from websites to social media channels, WhatsApp and WeChat – to mining companies finding their use of 'push-down' communication to speak to advocates in the organisation to be expensive and ineffective, Benson outlined a case for greater authenticity in communication and creating a sense of dialogue.
"The traditional approach to engaging with advocates in an organisation is not working effectively," said Benson. This 'push' approach to messaging, where companies identify and select those advocates they believe are in the right positions and places to communicate effective messages on the ground, is increasingly not hitting the mark. "What they [the likes of mining companies] found increasingly is that this approach was expensive and, worse than that, it was relatively ineffective." Why? Because communication has moved on to become more interpersonal and empathetic. The world of social media has changed the way we communicate socially, and similarly, it is impacting how companies interact with employees.
This means making friends with new channels which require greater authenticity. "Just think, from a political point of view in the USA today, how Donald Trump – irrespective of how you think of him – has changed the game in terms of communication," said Benson. "It's the recognition that the use of social media allows you to get directly to people in ways that people have never been able to do before. And depending on how effectively you tweet and use different media, you are able to shape opinion in a way which 15 years ago would have seemed completely impossible."
Ultimately, networking and influencing in the new digital environment is critical, he said. "For me, it's about critical mass, if you look at the employee base of an organisation, who are the early adopters of change who you want to engage with and how do you find them and how do you elevate them, without disempowering others? There are analytics to help you identify who they are." Identifying the 'laggers' is also essential as this allows you to engage them in the debate as well.
But, noted Benson: "One of the biggest challenges of change management is trying to drive that process too quickly. The second is believing your own nonsense. It is really important to have a forum of people and respect all points of view. This comes back to integrity and patience and having a reasonable, thoughtful approach that matches the needs of the organisation."
The end result is ultimately to create an open communication structure that hears employees, listens to suggestions and empowers all members of the organisation to become more effective in growing the business in a sustainable and effective way, stressed Benson.
However, as the Aon report warns: people are emotional and fickle. Yes, they create business value but they require time and work and patience. "They want to be won over often," noted the report's authors. "That is why employee engagement can be an organisation's great differentiator in terms of stability or in times of rapid change. When you have a culture of engagement, your competitors better take notice."
How to win over SA's Millennial workers
One of the most significant challenges facing business today is the emergence of the Millennial employee and, indeed, the Millennial customer. This socially minded, technology-driven generation (those born roughly between 1980 and 2000) are a different kettle of fish to the more malleable Baby Boomers (1946-1964) or Generation X (1965-1980) before them.
Globally, research from the likes of Pew Research and Cornerstone OnDemand highlights a group that is highly motivated by purpose, work-life balance and communication and one which is more inclined to seek out new opportunities if they hit a glass ceiling. And, as former Harvard Business Review editor Leigh Buchanon wrote in her 2010 paper Meet the Millennials, globally this demographic group is highly motivated to make a difference in the world. "One of the characteristics of Millennials, besides the fact that they are masters of digital communication, is that they are primed to do well by doing good. Almost 70% say that giving back and being civically engaged are their highest priorities," wrote Buchanon.
Understanding how to motivate and engage with these individuals is crucial for the longevity and sustainability of businesses around the world, but, worryingly, 29% of South African companies surveyed by Deloitte in their 2016 Human Capital Trends Report for South Africa had no employee engagement programme in place for Millennials. However, if these companies are relying on global research to fill their local knowledge gap it would be a mistake, as a recent GIBS MBA thesis by Harshini Rattan highlights.
In his paper, Reward Preferences of Millennials in the Consulting Industry and Their Influence on Attraction, Retention, Motivation and Engagement, Rattan distributed approximately 150 digital surveys to Millennials in the consulting industry and received by 65 usable responses. Participants ranged in age from 22 to 36, in line with the Millennial generation parameters, with 61.5% female and 38.5% male. The racial breakdown of respondents was: 35% Indian, 34% white, 26% black and 5% coloured. Of those surveyed, 72% held an honours degree and 17% a Masters. Most were, understandably, early on in their careers, with 48% at associate level and with 35% having been employed in the consulting industry for between one and two years.
Analysing data based on reward preferences, it emerged that fixed pay – or salaries – was the single biggest motivator for this generation, followed by work-life integration and flexible working arrangements. This was followed by quality leadership and benefits, such as a pension and medical aid. In line with international trends, training and development were also important.
While Rattan's study focused only on the management consulting sector, it does offer insights into how South African Millennials are motivated and what is required to attract and retain these individuals. In essence, they want the full package: robust financial rewards and an accommodating working environment, coupled with, to quote Rattan "community work and social responsibility initiatives, a sense of comradery within the organisation as well as support provided by organisations to pursue further studies".
As Rattan concluded: "This study also upholds the notion that a holistic total rewards approach is required, one that fulfils the needs of organisations' youthful employees, despite the notions and perceptions of the youth of today solely looking to gain knowledge and experience, this workforce segment places the most importance on financial compensation for their skills."
Ramp up your employee engagement approach
GIBS MBA Madeline Gerber's thesis focused on the effectiveness of talent management in the South African banking sector. In a qualitative study comprising 17 semi-structured interviews with respondents from four of South Africa's largest banks, Gerber focused on recommendations to both business leaders and HR practitioners. In terms of the former, she wrote: "Leaders of business need to get close to their employees and come to grips with what it is that employees want."
The way to achieve this level of intimacy came down, she wrote, to four key actions:
· Communication – The need for open channels of communication was seen as vital. "Open communication allows leaders the opportunity to address the issue of the perceived lack of trust, as open discussion and debate around these principles will eradicate ambiguity," wrote Gerber. "The flow of communication needs to surpass employer to employee conversations and open between leaders in industry as well so as to facilitate skills transfer and best practice in terms of employee engagement."
· Harnessing employee skills – Organisations need to allow for robust discussions around the strengths and weaknesses of each employee's skill set. "Employees implore employers to get to grips with the skills they are able to bring to the table and for those skills to be fully utilised within the workplace. This serves not only as a sign of recognition and an indication of trust between employer and employee, but also increases employee self-efficacy due to the fact that employees perform optimally when they are able to leverage their skills."
· Understanding what makes employees tick – "Employees indicate that they are driven by more than just monetary rewards and have become aware of their impact and the greater environment, they also indicate a sense of self-awareness," wrote Gerber. This was particularly noteworthy among younger generations (see 'Money does the talking for South African Millennials').
· Trust – The level of trust employees have in an organisation comes down to the approach of its leaders. Noted Gerber: "Leaders, therefore, need to be particularly honest and sincere with employees regarding the intention of the talent management processes within their organisations to reinforce openness but also as a platform for employees to willingly make recommendations without fear of being chastised."
Engagement opportunities
While senior managers and leaders have a critical part to play in creating meaningful opportunities for employee engagement, the Aon Hewitt 2018 Trends in Global Employee Engagement report points out that other areas cannot be overlooked. Namely:
· Rewards and recognition
· Employee value proposition
· Career opportunities
· Enabling infrastructure
Some, like rewards and recognition, are the strongest drivers of engagement but must be handled with kid gloves, say the authors. Not only are financial rewards a challenge for many organisations, but they can potentially result in accusations of unfairness. As a result, these should be handled with the utmost transparency if executives employ this route. Interestingly, the 2018 study shows that recognition for contributions made to the organisation, beyond pay and benefits, was of growing importance.
More sustainable perhaps than rewards is the articulation of a promise from the organisation about what it will – and then does – deliver to employees. In other words, the employee value proposition. "This opportunity is fundamentally about creating a magnetic sense of belonging to your organisation," said the 2017 Aon report. It is about creating a compelling reason why employees should join an organisation and invest their time and skills in the business.
Part of that drive comes down to the career opportunities on offer and the infrastructure in place to enable that person growth. "These drivers illustrate the importance of advancement and support, respectively, in a strong culture of engagement. Without these ingredients, talent stagnates, is frustrated, and eventually leaves or becomes complacent."
But, as Ken Oehler, Aon Hewitt's Global Culture and Engagement Practice Leader, points out: "There is not a one-size-fits-all employee experience that will maximise engagement; the specific drivers will vary by region, by industry, by company and by role. Organisations need to identify the drivers that are most important to their own employee population and then focus on creating the employee experience to yield the best return."
Further reading
SuperTeams: Using the Principles of Respect to Unleash Explosive Business Performance – Dr Paul L. Marciano and Clinton Wingrove
Carrots and Sticks Don't Work: Build a Culture of Employee Engagement with the Principles of Respect – Dr Paul L. Marciano
The Best Place to Work: The Art and Science of Creating an Extraordinary Workplace – Ron Friedman
The 5 Languages of Appreciation in the Workplace: Empowering Organisations by Encouraging People – Gary Chapman and Paul White
Building a Magnetic Culture: How to Attract and Retain Top Talent to Create an Engaged, Productive Workforce – Kevin Sheridan
Purpose Meets Execution: How Winning Organisations Accelerate Engagement and Drive Profits – Louis Efron
The Employee Experience Advantage: How to Win the War for Talent by Giving Employees the Workspaces they Want, the Tools they Need, and a Culture They Can Celebrate – Jacob Morgan
Fierce Loyalty: The High Impact Leadership Formula to Transform Employee Engagement – Louise Mallam