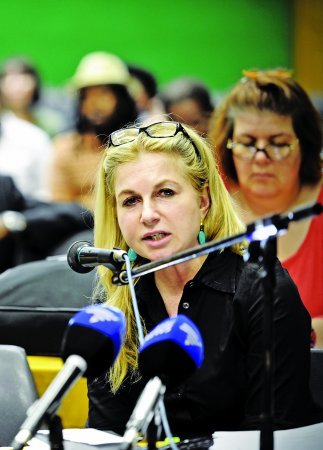 The question is how can companies avoid falling foul of the corruption lurgy? Prevention, of course, is better than cure, but should a company be infected, there are steps that can be taken to mitigate the damage.
Prevention is better than cure
Giles White, executive consultant and head of the Financial Services Sector at law firm Webber Wentzel, believes that instilling the right corporate culture within a company is crucial. "It is possible to maintain high standards and be profitable, even in regions that are traditionally difficult to operate in," he says.
In order to get the balance right, White offers six tips that can help an organisation maintain a culture of good ethics and avoid potential corruption.
· There needs to be a greater degree of owner-manager engagement so the agendas of both parties are adequately represented. "Companies need to find ways to more actively engage with stakeholders and engage them in the business," notes White.
· This leads on to the discussion of whose interests are being looked after by the board. White believes that fragmented institutional share ownership in listed companies can lead to short-term thinking by boards and management who often act in their own interests. This contrasts the view committed long-term owners of a business have, like those in family-controlled organisations, who look to build the business for future generations. White thus urges companies to create structures and levels of engagement throughout an organisation that foster a long-term approach. "You have to create an environment which encourages people to think longer term and trust that decisions are made for the long-term benefit of the group, people's behaviour will reflect that."
· The behaviour of a company's ownership and board will ultimately be what dictates the behaviour of their employees, so walk your talk. "In order to have an ethical firm that is operating to high standards, it is necessary for owners and the board to build trust throughout the organisation, and that is dictated by the way they behave and the way their employees perceive them to behave," stresses White.
· Building trust among employees is also important and White emphasises the need for companies to have a genuine open-door policy. "You must encourage people to speak to you. You have to spend time with them, you have to get out there to understand what people in your organisation are up to, and have a genuine, empathetic understanding of the setting and the pressures under which they are working. Then create a sense that you have their back." This type of behaviour, says White, will also encourage employees to come forward should they suspect any unethical behaviour among colleagues.
· In order to get people to work with management, a company needs very clear and transparent reporting processes, together with a clear flow of information between management and employees.
· Finally, White says that a company needs to maintain the expectation of high standards, not only in terms of ethics, but in terms of work output. "You should demand high standards because I think we underestimate the impact of tolerance of lower standards. Tolerance of low standards actually creates very low morale in people. It affects their pride in the work they do."
Strong medicine
However, no matter how much effort is put into the organisation to create a culture of good ethics and have good policies and oversight procedures in place, Pamela Stein, partner and head of the Employment Practice at Weber Wentzel, believes that there will always be employees who will find a gap and exploit it.
Effectively dealing with employee corruption is, therefore, critical, Stein told a recent Webber Wentzel seminar entitled Anti-corruption and good corporate governance, local and international trends, themes and developments. She offers a few tips on how companies can effectively deal with the matter.
The internal investigators
Firstly, a company must decide who will conduct an investigation. If the person implicated is lower down in the chain of command, then the board, in-house counsel or a management team can run with the probe. If the person being called into question is a senior manager or director, then a company may have to convene a sub-committee of the board or engage the services of external lawyers and auditors to conduct the enquiry.
Covert or overt?
Depending on the circumstances surrounding the allegations, the company then needs to decide whether they want the investigation to be covert, meaning the implicated person has no knowledge of the investigation, or whether it would be preferable to suspend the implicated employees and conduct a more overt enquiry. In many instances, she says, companies prefer to suspend the accused. "This happens in the very early part of proceedings, and it is not too difficult to do under South African law," she explains.
In-house or outside expertise
Getting to the nitty-gritty of matters requires a great deal of forensic and legal expertise. Again, who is brought in to delve into the matter will depend on the circumstances. Stein says there is nothing wrong with handling the matter using the firm's internal auditor and legal department, but if the firm is looking to bring criminal sanctions against the implicated person or the person accused is of a very senior position, then Stein recommends bringing in external auditors working together with an external law firm.
No matter who conducts the investigation, Stein reminds companies to always bear the objective of the investigation in mind. "We want to ensure we are looking at the different stages of the investigation, and get to the bottom of it. We want to get the disciplinary action underway." She adds: "We also want to look at our reporting obligations, and our civil claims and whether there is going to be a criminal prosecution."
Ultimately the investigation is about fulfilling the evidentiary requirements of all the stages of the investigation. It is for this reason that Stein strongly suggests that forensic accountants work hand in hand with a legal team.
A small win is better than a big loss
Stein warns that companies should take baby steps in order to get the best result for the business. "Often many disciplinary enquiries are messed up because the charges laid against the employees are too complicated to prove," she explains. Instead, she urges companies to do what is necessary to dismiss the offender, and then to look at more complex legal issues at a later stage. "We are not in a criminal court when we are dealing with an internal investigation, we are not going to be proving fraud, we are not going to be proving corruption; all we really need to prove is dishonesty or gross dishonesty… which is without a doubt a dismissible offence."
Critical access
A vital policy all companies need to have in place is that of an electronic communication policy, notes Stein. "The extent to which the company can access documents is limited to whether those documents are in its possession or control. I want to stress that every employer should have an electronic communication policy so that at times like this we can immediately go in and access and detect emails that are suspicious."
Added to this is the issue of preserving evidence. Although companies will not have access to an employee's private computer and cellphone, they are able to retrieve any company tools as soon as an allegation has been made.
Safe space
Often for the best chance of success in cases of fraud and corruption, investigators are going to need to have the co-operation of witnesses. It is vital that witnesses are encouraged to come forward and it is equally important to balance the need for evidence with employee relations.
Use the NPA
Finally, Stein joked that as the National Prosecuting Authority is not prosecuting the people it ought to be, it has a lot of time on its hands to get into the really meaty corporate lawsuits. She suggests companies use this government institution to press for criminal charges. Government, she concluded, has a lot more power than companies to access personal information like bank accounts and private cellphones. And this, she says, is where all the really critical evidence can be found.
"...instilling the right corporate culture within a company is crucial"

"...do what is necessary to dismiss the offender..."