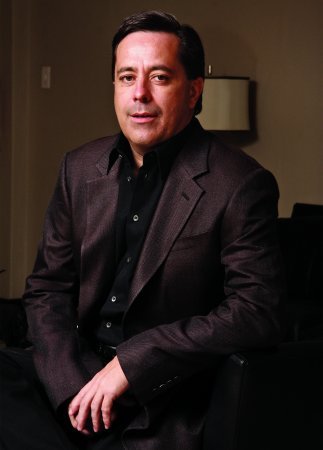 Kenneth van Sweeden, from Auto & General Professional Liability-Business Insurance, says: "People don't really understand the risks that go with being a director. Years ago there was not a lot of thought given to what was required from directors. But the Companies Act of 2008 has increased the risk of directors."
Directors' duties and responsibilities are codified in three primary papers. Philip Hobson, AIG's Head of Liabilities and Financial Lines for Africa, explains: "When you look at directors' duties you need to be aware of the requirements stated within the Companies Act as well as the King Code, which is considered best practice on how companies and directors should be conducting themselves." In addition, the company's Memorandum of Incorporation offers additional rules which directors are required to follow.
The act defines directors as: "A member of the board of a company, as contemplated in section 66, or an alternate director of a company and includes any person occupying the position of a director or alternate director, by whatever name designated."
The Companies Act seeks to balance the obligations of directors against the rights of shareholders, and ensure the efficient and responsible management of a company while maintaining high standards of corporate governance.
The duties and responsibilities of directors are clearly laid out by the act which states: "The business and affairs of a company must be managed by or under the direction of its board, which has the authority to exercise all of the powers and perform any of the functions of the company, except to the extent that this act or the company's Memorandum of Incorporation provides otherwise."
The act goes into great detail about the duties and responsibilities of directors, but Hobson cites the following points as the most important for directors to consider:
· Disclosing any conflict of interest.
· Only using the position and information for the company's benefit.
· Disclosure of any material information.
· The performance of duties in good faith, in the best interest of the company and with care, skill and diligence.
Holding directors to account
In addition to these behaviours, Hobson points out that "the act makes specific reference that directors can be held personally liable for the debt of the company and its obligations". In fact, it goes so far as to state that directors are held to a higher standard in skill and care when it comes to the execution of their duties.
Hobson says: "The act states that you, as a director, cannot claim ignorance. When you take on a position of director, you need to exercise your duties with the knowledge that someone in your position ought to have, which goes beyond the skill set of that director."
Directors can also be held responsible for the decisions made by fellow board members, which is why Van Sweeden urges directors to ensure that a record is kept of all their decisions. "If, in a board meeting, you personally object to something and you get outvoted, it is still viewed as a joint decision. If this later becomes a contentious issue, then the minutes of the board meeting should record that you objected to a decision. Directors need to protect themselves through an audit trail, which shows that they voiced an objection rather than merely being a silent objector."
Directors who fail to fulfil their obligations as per the act can face a number of sanctions, including civil suits from a range of company stakeholders including shareholders, employees, suppliers and regulators. "The act has also made it easier for class actions to take place and made it easier for plaintiffs to make use of contingency fees and all of those pressures I think are adding to the risk of being a director," says Van Sweeden.
In recent years, thanks to global scandals like Enron, WorldCom, Parmalat and, more recently in South Africa, the Steinhoff implosion, the pressure brought to bear on companies by society as a whole is also noteworthy. "I think a lot of the corporate scandals from the early 2000s forced government to legislate tighter controls around what directors do, their ethics and the way they run their companies," says Van Sweeden.
Apart from civil litigation, directors who fall foul of the law can also face criminal sanctions including fines, incarceration and the possibility of disqualification from being able to serve as a director in the future.
Prepare for the worst
Although the risks directors face should not deter them from performing their roles to ensure the growth and sustained success of the business, increasingly they need to be fully aware of the laws that govern their performance and how they can insure themselves against the risks that they face.
When it comes to insurance it is beholden to directors to ensure they are adequately covered. Directors and Officers (D&O) insurance is a niche risk cover that is offered specifically to directors.
Hobson notes that D&O policies should ideally offer high-level personal cover for defence, should directors need to defend themselves against any legal action brought against them. It should also cover any damages or settlements that are awarded to the plaintiff. However, Hobson explains, D&O cover will not cover a director for any activities that are illegal or criminal, such as fraud. The cover will also often not cover claims brought against directors in other jurisdictions, like the United States or the European Union. Hobson suggests that directors take out this critical insurance and ensure they are fully aware of what it does, and does not, cover. "We encourage directors to go through the D&O policy to have a better understanding of it. They need to take responsibility to ensure they know what is covered and what is not covered," he says.
D&O insurance in South Africa is often taken out by the company on behalf of its directors. "The reason why companies in South Africa are covering this insurance is because people are not always willing to take on the directorship of a company unless they know there is D&O insurance in place. In order to attract talent and the right people the company may justify the purchase of the cover," explains Hobson.
Supporting the board
In addition to such cover, insurance companies will also give directors and companies additional support to keep up to date with regulations and best practices. Van Sweeden explains: "We try to meet with the board, and go through risk management steps we feel we can advise them on. So, for example, they need to make sure they are well informed – if there is a conflict of interest they ought to disclose that. We give those kinds of pointers." Underwriters also regularly share best practices and trends in D&O insurance-related matters to keep their insureds well informed, says Hobson.
The importance of understanding the law and getting the right cover is summed up well by Van Sweeden when he describes the directors' dilemma: "They are always playing a balancing trick between short-term profits while ensuring the long-term sustainability of the business. And those two requirements are often not in sync, so directors are making tougher calls to balance those interests. A wrong decision will result in them being accused of negligence. So it is a tough a job."
"...directors can be held personally liable for the debt of the company..."

"A wrong decision will result in them being accused of negligence"