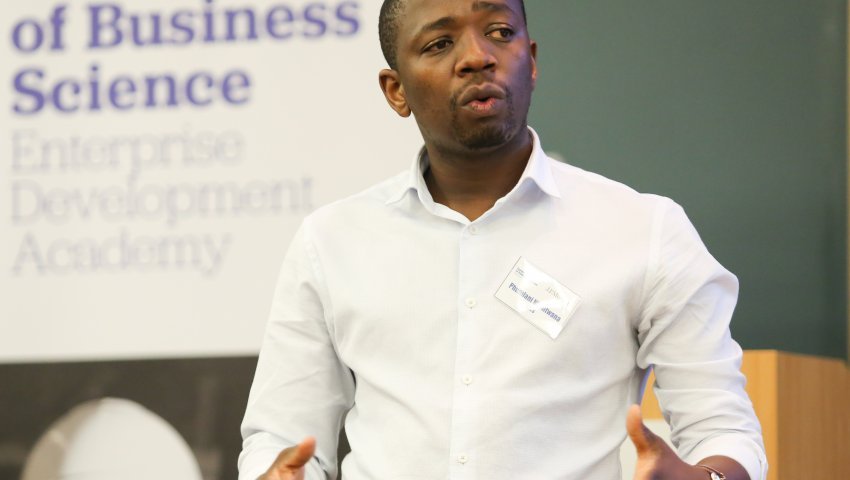 "Go to any business school in the world and ask economists what 'marginal costs' are and you will find a consistent answer," says Bill Aulet, Senior Lecturer at MIT's Sloan School of Management and author of the groundbreaking book Disciplined Entrepreneurship.
The same does not seem to be true when it comes to entrepreneurship education. The field of entrepreneurship education is not in harmony about what content needs to be taught, how that content needs to be taught and in what format or through which channel that content needs to be delivered. Indeed, these pedagogical challenges are at the core of many entrepreneurship centres in Europe, East Asia, the US and Africa.
Aulet's argument and motivation for writing his book was inspired in part by the laissez-faire approach to teaching entrepreneurship that seems to characterize the field. His book is an attempt to put some structure into and professionalize entrepreneurship education. His remarks came earlier this year at a gathering set up to address these challenges, the 14th European Entrepreneurship Colloquium (EEC) organized by the European Forum for Entrepreneurship Research (EFER), brainchild of the legendary Dr. Berth Twaalfhoven, and co-chaired by Harvard Business School (HBS) and MIT.
So you want to be an entrepreneur and you would like to learn more about how to be successful? Naturally, you would head off to a business school, like GIBS. But there's a problem: what you learn about entrepreneurship at GIBS might be quite different from what you are taught at any other SA business school, or Harvard or Stanford or London, for that matter.
I had the pleasure and privilege of attending the Colloquium, joining 56 other practitioners from 26 countries around the world. We represented 46 entrepreneurship institutions over six days between HBS and MIT. The EEC 2016 goals were to enhance entrepreneurship course and program design across various curricula; provide a better understanding of the role and operation of labs, incubators and accelerators in entrepreneurship education; provide insights about growth, scalability, financing and management of dynamic enterprises and, finally, enhance the use of participant-centred action learning case teaching skills.
One important takeaway was the observation made by HBS's Prof. Thomas Eisenmann that entrepreneurship education is moving online. HBS is experimenting with this on a few business courses. The big idea here being to create blended teaching by finding the right balance between online and classroom-based learning.
So what does all this mean for practitioners in South Africa? One of the key learnings for me was the need for entrepreneurship practitioners to work and collaborate with stakeholders in the ecosystem. In this country we are well-placed – both the Global Entrepreneurship Network and SeedStars Indices for 2016 rank South Africa's entrepreneurial ecosystem as the best on the African continent. Organizations teaching entrepreneurship education need to work collaboratively to strengthen the ecosystem and maximize impact. South Africa needs eChampions that will promote and celebrate strategic collaborations in this space.
Let me end with six useful takeaways for South African practitioners to ponder. These insights came mainly from Profs. Willis Emmons, Thomas Eisenmann, Joe Lassiter (all HBS), Prof. Walter Kuemmerle (formerly HBS) and Bill Aulet (MIT Sloan):
Create an environment that welcomes entrepreneurs. Use the mantra "come in, we're open!"
Refuse the temptation to use off-the-shelf pedagogy. Instead, take into account the kind of businesses students want to create and how fast they want to create them.
Engage entrepreneurs with the community.
Design programmes that will answer the student's question: "How will what I learn today, help me do things better tomorrow in my business?"
Think landscape, engagements, output and impact in programme design.
Finally, bridge the "Knowing-Doing-Being" gap.
I have no doubt that if we can balance the teaching issues outlined above with the needs of the ecosystem, we can legitimize and vastly improve the education of our entrepreneurs.